Liverpool: Alisson, Alexander-Arnold, Matip, van Dijk, Tsimikas, Henderson, Fabinho, Thiago, Salah, Firmino, Carvalho.

","elementId":"b5f7be3d-b9d7-4d4e-a4e2-3a5574b1666b"},{"_type":"model.dotcomrendering.pageElements.TextBlockElement","html":"

Subs: Gomez, Milner, Adrian, Elliott, Jota, Diaz, Nunez, Arthur, Phillips.

","elementId":"b8681bfc-df88-4dc2-8f0f-e9c4e1b7351e"},{"_type":"model.dotcomrendering.pageElements.TextBlockElement","html":"

Brighton: Sanchez, Veltman, Dunk, Webster, March, Caicedo, Mac Allister, Estupinan, Gross, Trossard, Welbeck.

","elementId":"3c2554ba-9392-43eb-a776-bec9add3bf91″},{"_type":"model.dotcomrendering.pageElements.TextBlockElement","html":"

Subs: Lamptey, Colwill, Lallana, Sarmiento, Enciso, Undav, Mitoma, Steele, Gilmour.

","elementId":"b8606c22-ac89-432a-8cd4-0cd5cbed443e"},{"_type":"model.dotcomrendering.pageElements.TextBlockElement","html":"

Referee: Andrew Madley (West Yorkshire)

","elementId":"cc2c788b-2881-4256-8bf9-87028d6e961d"},{"_type":"model.dotcomrendering.pageElements.ImageBlockElement","media":{"allImages":[{"index":0,"fields":{"height":"2039″,"width":"2965″},"mediaType":"Image","mimeType":"image/jpeg","url":"https://media.guim.co.uk/bd185c940832e04544e11178aaac506e06a04b27/0_0_2965_2039/2965.jpg"},{"index":1,"fields":{"isMaster":"true","height":"2039″,"width":"2965″},"mediaType":"Image","mimeType":"image/jpeg","url":"https://media.guim.co.uk/bd185c940832e04544e11178aaac506e06a04b27/0_0_2965_2039/master/2965.jpg"},{"index":2,"fields":{"height":"1375″,"width":"2000″},"mediaType":"Image","mimeType":"image/jpeg","url":"https://media.guim.co.uk/bd185c940832e04544e11178aaac506e06a04b27/0_0_2965_2039/2000.jpg"},{"index":3,"fields":{"height":"688″,"width":"1000″},"mediaType":"Image","mimeType":"image/jpeg","url":"https://media.guim.co.uk/bd185c940832e04544e11178aaac506e06a04b27/0_0_2965_2039/1000.jpg"},{"index":4,"fields":{"height":"344″,"width":"500″},"mediaType":"Image","mimeType":"image/jpeg","url":"https://media.guim.co.uk/bd185c940832e04544e11178aaac506e06a04b27/0_0_2965_2039/500.jpg"},{"index":5,"fields":{"height":"96″,"width":"140″},"mediaType":"Image","mimeType":"image/jpeg","url":"https://media.guim.co.uk/bd185c940832e04544e11178aaac506e06a04b27/0_0_2965_2039/140.jpg"}]},"knowledge":{"alt":"Liverpool v Brighton","caption":"Inside the Liverpool dressing-room forward of thewir fit in opposition to Brighton. ","credit score":"Photograph: John Powell/Liverpool FC/Getty Images"},"displayCredit":true,"function":"inline","imageSources":[{"weighting":"inline","srcSet":[{"src":"https://i.guim.co.uk/img/media/bd185c940832e04544e11178aaac506e06a04b27/0_0_2965_2039/master/2965.jpg?width=620&quality=85&auto=format&fit=max&s=a3223bcc8194e9f8d2f0d219589a4c0b","width":620},{"src":"https://i.guim.co.uk/img/media/bd185c940832e04544e11178aaac506e06a04b27/0_0_2965_2039/master/2965.jpg?width=620&quality=45&auto=format&fit=max&dpr=2&s=6c94a0da185c7bef0e06c7d8e0b4e5e3″,"width":1240},{"src":"https://i.guim.co.uk/img/media/bd185c940832e04544e11178aaac506e06a04b27/0_0_2965_2039/master/2965.jpg?width=605&quality=85&auto=format&fit=max&s=d8c4ec3139b7a87b56ba99b5d63373c7″,"width":605},{"src":"https://i.guim.co.uk/img/media/bd185c940832e04544e11178aaac506e06a04b27/0_0_2965_2039/master/2965.jpg?width=605&quality=45&auto=format&fit=max&dpr=2&s=1deee051570524e138c2dddc982e0ab0″,"width":1210},{"src":"https://i.guim.co.uk/img/media/bd185c940832e04544e11178aaac506e06a04b27/0_0_2965_2039/master/2965.jpg?width=445&quality=85&auto=format&fit=max&s=f27975bf7b711a7d4304fd27b9707cb6″,"width":445},{"src":"https://i.guim.co.uk/img/media/bd185c940832e04544e11178aaac506e06a04b27/0_0_2965_2039/master/2965.jpg?width=445&quality=45&auto=format&fit=max&dpr=2&s=e8dbbc4f29666eb5267aa3b24be4198f","width":890}]},{"weighting":"thumbnail","srcSet":[{"src":"https://i.guim.co.uk/img/media/bd185c940832e04544e11178aaac506e06a04b27/0_0_2965_2039/master/2965.jpg?width=140&quality=85&auto=format&fit=max&s=52d7dfb154055e15f00978436a20dd2d","width":140},{"src":"https://i.guim.co.uk/img/media/bd185c940832e04544e11178aaac506e06a04b27/0_0_2965_2039/master/2965.jpg?width=140&quality=45&auto=format&fit=max&dpr=2&s=1c2edbf62821b91ebf01a104c7850fc5″,"width":280},{"src":"https://i.guim.co.uk/img/media/bd185c940832e04544e11178aaac506e06a04b27/0_0_2965_2039/master/2965.jpg?width=120&quality=85&auto=format&fit=max&s=6c79f789bbaf8806c90832c4161ec4f5″,"width":120},{"src":"https://i.guim.co.uk/img/media/bd185c940832e04544e11178aaac506e06a04b27/0_0_2965_2039/master/2965.jpg?width=120&quality=45&auto=format&fit=max&dpr=2&s=54feb76b62aa06e54b36c96c07d7d8a0″,"width":240}]},{"weighting":"supporting","srcSet":[{"src":"https://i.guim.co.uk/img/media/bd185c940832e04544e11178aaac506e06a04b27/0_0_2965_2039/master/2965.jpg?width=380&quality=85&auto=format&fit=max&s=17f58cf5540f63e1c494963e1ce77009″,"width":380},{"src":"https://i.guim.co.uk/img/media/bd185c940832e04544e11178aaac506e06a04b27/0_0_2965_2039/master/2965.jpg?width=380&quality=45&auto=format&fit=max&dpr=2&s=75798c5fad93877dd2085058dc3a1c0a","width":760},{"src":"https://i.guim.co.uk/img/media/bd185c940832e04544e11178aaac506e06a04b27/0_0_2965_2039/master/2965.jpg?width=300&quality=85&auto=format&fit=max&s=a68d991d585698b59d4f7f3ac25e327f","width":300},{"src":"https://i.guim.co.uk/img/media/bd185c940832e04544e11178aaac506e06a04b27/0_0_2965_2039/master/2965.jpg?width=300&quality=45&auto=format&fit=max&dpr=2&s=09eb27f65e7c688c9964aef39690c308″,"width":600},{"src":"https://i.guim.co.uk/img/media/bd185c940832e04544e11178aaac506e06a04b27/0_0_2965_2039/master/2965.jpg?width=620&quality=85&auto=format&fit=max&s=a3223bcc8194e9f8d2f0d219589a4c0b","width":620},{"src":"https://i.guim.co.uk/img/media/bd185c940832e04544e11178aaac506e06a04b27/0_0_2965_2039/master/2965.jpg?width=620&quality=45&auto=format&fit=max&dpr=2&s=6c94a0da185c7bef0e06c7d8e0b4e5e3″,"width":1240},{"src":"https://i.guim.co.uk/img/media/bd185c940832e04544e11178aaac506e06a04b27/0_0_2965_2039/master/2965.jpg?width=605&quality=85&auto=format&fit=max&s=d8c4ec3139b7a87b56ba99b5d63373c7″,"width":605},{"src":"https://i.guim.co.uk/img/media/bd185c940832e04544e11178aaac506e06a04b27/0_0_2965_2039/master/2965.jpg?width=605&quality=45&auto=format&fit=max&dpr=2&s=1deee051570524e138c2dddc982e0ab0″,"width":1210},{"src":"https://i.guim.co.uk/img/media/bd185c940832e04544e11178aaac506e06a04b27/0_0_2965_2039/master/2965.jpg?width=445&quality=85&auto=format&fit=max&s=f27975bf7b711a7d4304fd27b9707cb6″,"width":445},{"src":"https://i.guim.co.uk/img/media/bd185c940832e04544e11178aaac506e06a04b27/0_0_2965_2039/master/2965.jpg?width=445&quality=45&auto=format&fit=max&dpr=2&s=e8dbbc4f29666eb5267aa3b24be4198f","width":890}]},{"weighting":"show off","srcSet":[{"src":"https://i.guim.co.uk/img/media/bd185c940832e04544e11178aaac506e06a04b27/0_0_2965_2039/master/2965.jpg?width=860&quality=85&auto=format&fit=max&s=63b517d5cbe3d82380b75bea6e37cbff","width":860},{"src":"https://i.guim.co.uk/img/media/bd185c940832e04544e11178aaac506e06a04b27/0_0_2965_2039/master/2965.jpg?width=860&quality=45&auto=format&fit=max&dpr=2&s=38dee81b3fe90852b294404e918dccbd","width":1720},{"src":"https://i.guim.co.uk/img/media/bd185c940832e04544e11178aaac506e06a04b27/0_0_2965_2039/master/2965.jpg?width=780&quality=85&auto=format&fit=max&s=760b317df4704dcead86fd91099650a3″,"width":780},{"src":"https://i.guim.co.uk/img/media/bd185c940832e04544e11178aaac506e06a04b27/0_0_2965_2039/master/2965.jpg?width=780&quality=45&auto=format&fit=max&dpr=2&s=d743202cd23273f179b057e824b13b5f","width":1560},{"src":"https://i.guim.co.uk/img/media/bd185c940832e04544e11178aaac506e06a04b27/0_0_2965_2039/master/2965.jpg?width=620&quality=85&auto=format&fit=max&s=a3223bcc8194e9f8d2f0d219589a4c0b","width":620},{"src":"https://i.guim.co.uk/img/media/bd185c940832e04544e11178aaac506e06a04b27/0_0_2965_2039/master/2965.jpg?width=620&quality=45&auto=format&fit=max&dpr=2&s=6c94a0da185c7bef0e06c7d8e0b4e5e3″,"width":1240},{"src":"https://i.guim.co.uk/img/media/bd185c940832e04544e11178aaac506e06a04b27/0_0_2965_2039/master/2965.jpg?width=605&quality=85&auto=format&fit=max&s=d8c4ec3139b7a87b56ba99b5d63373c7″,"width":605},{"src":"https://i.guim.co.uk/img/media/bd185c940832e04544e11178aaac506e06a04b27/0_0_2965_2039/master/2965.jpg?width=605&quality=45&auto=format&fit=max&dpr=2&s=1deee051570524e138c2dddc982e0ab0″,"width":1210},{"src":"https://i.guim.co.uk/img/media/bd185c940832e04544e11178aaac506e06a04b27/0_0_2965_2039/master/2965.jpg?width=445&quality=85&auto=format&fit=max&s=f27975bf7b711a7d4304fd27b9707cb6″,"width":445},{"src":"https://i.guim.co.uk/img/media/bd185c940832e04544e11178aaac506e06a04b27/0_0_2965_2039/master/2965.jpg?width=445&quality=45&auto=format&fit=max&dpr=2&s=e8dbbc4f29666eb5267aa3b24be4198f","width":890}]},{"weighting":"halfwidth","srcSet":[{"src":"https://i.guim.co.uk/img/media/bd185c940832e04544e11178aaac506e06a04b27/0_0_2965_2039/master/2965.jpg?width=620&quality=85&auto=format&fit=max&s=a3223bcc8194e9f8d2f0d219589a4c0b","width":620},{"src":"https://i.guim.co.uk/img/media/bd185c940832e04544e11178aaac506e06a04b27/0_0_2965_2039/master/2965.jpg?width=620&quality=45&auto=format&fit=max&dpr=2&s=6c94a0da185c7bef0e06c7d8e0b4e5e3″,"width":1240},{"src":"https://i.guim.co.uk/img/media/bd185c940832e04544e11178aaac506e06a04b27/0_0_2965_2039/master/2965.jpg?width=605&quality=85&auto=format&fit=max&s=d8c4ec3139b7a87b56ba99b5d63373c7″,"width":605},{"src":"https://i.guim.co.uk/img/media/bd185c940832e04544e11178aaac506e06a04b27/0_0_2965_2039/master/2965.jpg?width=605&quality=45&auto=format&fit=max&dpr=2&s=1deee051570524e138c2dddc982e0ab0″,"width":1210},{"src":"https://i.guim.co.uk/img/media/bd185c940832e04544e11178aaac506e06a04b27/0_0_2965_2039/master/2965.jpg?width=445&quality=85&auto=format&fit=max&s=f27975bf7b711a7d4304fd27b9707cb6″,"width":445},{"src":"https://i.guim.co.uk/img/media/bd185c940832e04544e11178aaac506e06a04b27/0_0_2965_2039/master/2965.jpg?width=445&quality=45&auto=format&fit=max&dpr=2&s=e8dbbc4f29666eb5267aa3b24be4198f","width":890}]},{"weighting":"immersive","srcSet":[{"src":"https://i.guim.co.uk/img/media/bd185c940832e04544e11178aaac506e06a04b27/0_0_2965_2039/master/2965.jpg?width=1900&quality=85&auto=format&fit=max&s=e85e3c5981611689c84478d62987c659″,"width":1900},{"src":"https://i.guim.co.uk/img/media/bd185c940832e04544e11178aaac506e06a04b27/0_0_2965_2039/master/2965.jpg?width=1900&quality=45&auto=format&fit=max&dpr=2&s=9e9bfe29568ce1f5eb1e0222756d5243″,"width":3800},{"src":"https://i.guim.co.uk/img/media/bd185c940832e04544e11178aaac506e06a04b27/0_0_2965_2039/master/2965.jpg?width=1300&quality=85&auto=format&fit=max&s=98a2531c40d250663c714cf9f6361c6b","width":1300},{"src":"https://i.guim.co.uk/img/media/bd185c940832e04544e11178aaac506e06a04b27/0_0_2965_2039/master/2965.jpg?width=1300&quality=45&auto=format&fit=max&dpr=2&s=42d76d1dea8b7a330845ba370ae8efac","width":2600},{"src":"https://i.guim.co.uk/img/media/bd185c940832e04544e11178aaac506e06a04b27/0_0_2965_2039/master/2965.jpg?width=1140&quality=85&auto=format&fit=max&s=8caf36ae6ded249d75e4a5d25b6c1106″,"width":1140},{"src":"https://i.guim.co.uk/img/media/bd185c940832e04544e11178aaac506e06a04b27/0_0_2965_2039/master/2965.jpg?width=1140&quality=45&auto=format&fit=max&dpr=2&s=40f9aa0049cfdc6872c2ba4322c04b44″,"width":2280},{"src":"https://i.guim.co.uk/img/media/bd185c940832e04544e11178aaac506e06a04b27/0_0_2965_2039/master/2965.jpg?width=980&quality=85&auto=format&fit=max&s=40f481b4a4a342115f7353e2fe91e6bf","width":980},{"src":"https://i.guim.co.uk/img/media/bd185c940832e04544e11178aaac506e06a04b27/0_0_2965_2039/master/2965.jpg?width=980&quality=45&auto=format&fit=max&dpr=2&s=e5c5e1a2947fe2cdb5cfabf2b8ce5a72″,"width":1960},{"src":"https://i.guim.co.uk/img/media/bd185c940832e04544e11178aaac506e06a04b27/0_0_2965_2039/master/2965.jpg?width=740&quality=85&auto=format&fit=max&s=f992d59a21a9baa53aa15a866c6284e7″,"width":740},{"src":"https://i.guim.co.uk/img/media/bd185c940832e04544e11178aaac506e06a04b27/0_0_2965_2039/master/2965.jpg?width=740&quality=45&auto=format&fit=max&dpr=2&s=3394b18fd3dabaa7c5268a27a8355911″,"width":1480},{"src":"https://i.guim.co.uk/img/media/bd185c940832e04544e11178aaac506e06a04b27/0_0_2965_2039/master/2965.jpg?width=660&quality=85&auto=format&fit=max&s=6e58d14ada45cfe9fbc3fd51107cac07″,"width":660},{"src":"https://i.guim.co.uk/img/media/bd185c940832e04544e11178aaac506e06a04b27/0_0_2965_2039/master/2965.jpg?width=660&quality=45&auto=format&fit=max&dpr=2&s=8b18f5d1eb20d014f7bffcf19a5d994f","width":1320},{"src":"https://i.guim.co.uk/img/media/bd185c940832e04544e11178aaac506e06a04b27/0_0_2965_2039/master/2965.jpg?width=480&quality=85&auto=format&fit=max&s=42cd35dcd61ebb3a7752eeff1ba807e7″,"width":480},{"src":"https://i.guim.co.uk/img/media/bd185c940832e04544e11178aaac506e06a04b27/0_0_2965_2039/master/2965.jpg?width=480&quality=45&auto=format&fit=max&dpr=2&s=35db1d3997f719bb69d6bbdbbb0fc262″,"width":960}]}],"elementId":"a826b0b2-a154-42cf-b6ad-042e41d519c9″}],"attributes":{"pinned":false,"keyEvent":true,"abstract":false},"blockCreatedOn":1664630097000,"blockCreatedOnShow":"09.14 EDT","blockLastUpdated":1664630238000,"blockLastUpdatedDisplay":"09.17 EDT","blockFirstRevealed":1664630238000,"blockFirstPublishedDisplay":"09.17 EDT","blockFirstPublishedDisplayNoTimezone":"09.17″,"identify":"Liverpool v Brighton line-ups","individuals":[],"primaryDateLine":"Sat 1 Oct 2022 09.17 EDT","secondaryDateLine":"First revealed on Sat 1 Oct 2022 08.30 EDT"},{"identity":"63383cae8f0883d28b585cf5″,"parts":[{"_type":"model.dotcomrendering.pageElements.TextBlockElement","html":"

Bournemouth: Neto, Smith, Mepham, Senesi, Zemura, Cook, Lerma, Solanke, Billing, Tavernier, Moore.

","elementId":"9694d650-0c8e-4647-8c04-d8a2d5b67b2c"},{"_type":"model.dotcomrendering.pageElements.TextBlockElement","html":"

Subs: Travers, Stephens, Christie, Marcondes, Stacey, Lowe, Dembele, Hill, Anthony.

","elementId":"49f08ff7-6ce0-4e2c-bcdd-fa4794ee3e39″},{"_type":"model.dotcomrendering.pageElements.TextBlockElement","html":"

Brentford: Raya, Ajer, Jansson, Mee, Henry, Baptiste, Janelt, Jensen, Mbeumo, Toney, Damsgaard.

","elementId":"0f41ae71-09d1-4424-9a9d-711b927797b4″},{"_type":"model.dotcomrendering.pageElements.TextBlockElement","html":"

Subs: Hickey, Dasilva, Wissa, Jorgensen, Ghoddos, Onyeka, Roerslev, Cox, Trevitt.

","elementId":"0247315f-50b4-465b-8c81-addd1e2b88c8″},{"_type":"model.dotcomrendering.pageElements.TextBlockElement","html":"

Referee: Thomas Bramall (Sheffield)

","elementId":"41d0f50b-1e57-4c17-894d-eea701fd21a8″},{"_type":"model.dotcomrendering.pageElements.ImageBlockElement","media":{"allImages":[{"index":0,"fields":{"height":"4000″,"width":"6000″},"mediaType":"Image","mimeType":"image/jpeg","url":"https://media.guim.co.uk/263a2ce0361d6061ed1b208427cd649997d548b2/0_0_6000_4000/6000.jpg"},{"index":1,"fields":{"isMaster":"true","height":"4000″,"width":"6000″},"mediaType":"Image","mimeType":"image/jpeg","url":"https://media.guim.co.uk/263a2ce0361d6061ed1b208427cd649997d548b2/0_0_6000_4000/master/6000.jpg"},{"index":2,"fields":{"height":"1333″,"width":"2000″},"mediaType":"Image","mimeType":"image/jpeg","url":"https://media.guim.co.uk/263a2ce0361d6061ed1b208427cd649997d548b2/0_0_6000_4000/2000.jpg"},{"index":3,"fields":{"height":"667″,"width":"1000″},"mediaType":"Image","mimeType":"image/jpeg","url":"https://media.guim.co.uk/263a2ce0361d6061ed1b208427cd649997d548b2/0_0_6000_4000/1000.jpg"},{"index":4,"fields":{"height":"333″,"width":"500″},"mediaType":"Image","mimeType":"image/jpeg","url":"https://media.guim.co.uk/263a2ce0361d6061ed1b208427cd649997d548b2/0_0_6000_4000/500.jpg"},{"index":5,"fields":{"height":"93″,"width":"140″},"mediaType":"Image","mimeType":"image/jpeg","url":"https://media.guim.co.uk/263a2ce0361d6061ed1b208427cd649997d548b2/0_0_6000_4000/140.jpg"}]},"knowledge":{"alt":"Bournemouth v Brentford","caption":"Bournemouth enthusiasts make their solution to the Vitality Stadium for his or her workforce's first ever most sensible flight fit in opposition to Brentford. ","credit score":"Photograph: Christopher Lee/Getty Images"},"displayCredit":true,"function":"inline","imageSources":[{"weighting":"inline","srcSet":[{"src":"https://i.guim.co.uk/img/media/263a2ce0361d6061ed1b208427cd649997d548b2/0_0_6000_4000/master/6000.jpg?width=620&quality=85&auto=format&fit=max&s=3e462836abe233015b4da95c9f19ebb9″,"width":620},{"src":"https://i.guim.co.uk/img/media/263a2ce0361d6061ed1b208427cd649997d548b2/0_0_6000_4000/master/6000.jpg?width=620&quality=45&auto=format&fit=max&dpr=2&s=06f302c3cfaf0ac6b60d55c03df3b723″,"width":1240},{"src":"https://i.guim.co.uk/img/media/263a2ce0361d6061ed1b208427cd649997d548b2/0_0_6000_4000/master/6000.jpg?width=605&quality=85&auto=format&fit=max&s=a4352d410261bf01a1d97fc93c6e6aec","width":605},{"src":"https://i.guim.co.uk/img/media/263a2ce0361d6061ed1b208427cd649997d548b2/0_0_6000_4000/master/6000.jpg?width=605&quality=45&auto=format&fit=max&dpr=2&s=f7b6af6a6485d69fb370dfc05c332544″,"width":1210},{"src":"https://i.guim.co.uk/img/media/263a2ce0361d6061ed1b208427cd649997d548b2/0_0_6000_4000/master/6000.jpg?width=445&quality=85&auto=format&fit=max&s=6c15a57c0b25ee29690495e592aff547″,"width":445},{"src":"https://i.guim.co.uk/img/media/263a2ce0361d6061ed1b208427cd649997d548b2/0_0_6000_4000/master/6000.jpg?width=445&quality=45&auto=format&fit=max&dpr=2&s=638e9dd5fa19ef16c00d9a0c21e0d209″,"width":890}]},{"weighting":"thumbnail","srcSet":[{"src":"https://i.guim.co.uk/img/media/263a2ce0361d6061ed1b208427cd649997d548b2/0_0_6000_4000/master/6000.jpg?width=140&quality=85&auto=format&fit=max&s=ca819055fc3ec55e344a40f6d5b529e0″,"width":140},{"src":"https://i.guim.co.uk/img/media/263a2ce0361d6061ed1b208427cd649997d548b2/0_0_6000_4000/master/6000.jpg?width=140&quality=45&auto=format&fit=max&dpr=2&s=da1a691e00a9f811a4661298e4900c98″,"width":280},{"src":"https://i.guim.co.uk/img/media/263a2ce0361d6061ed1b208427cd649997d548b2/0_0_6000_4000/master/6000.jpg?width=120&quality=85&auto=format&fit=max&s=e8297a8684062b8037fc5ed65009f8a6″,"width":120},{"src":"https://i.guim.co.uk/img/media/263a2ce0361d6061ed1b208427cd649997d548b2/0_0_6000_4000/master/6000.jpg?width=120&quality=45&auto=format&fit=max&dpr=2&s=fd64e040077cb1ac574c2dbddc8a47f1″,"width":240}]},{"weighting":"supporting","srcSet":[{"src":"https://i.guim.co.uk/img/media/263a2ce0361d6061ed1b208427cd649997d548b2/0_0_6000_4000/master/6000.jpg?width=380&quality=85&auto=format&fit=max&s=8b6de6eba40feaf918e4bf564d555a38″,"width":380},{"src":"https://i.guim.co.uk/img/media/263a2ce0361d6061ed1b208427cd649997d548b2/0_0_6000_4000/master/6000.jpg?width=380&quality=45&auto=format&fit=max&dpr=2&s=24a5ec85328396d003ca259b4c44d719″,"width":760},{"src":"https://i.guim.co.uk/img/media/263a2ce0361d6061ed1b208427cd649997d548b2/0_0_6000_4000/master/6000.jpg?width=300&quality=85&auto=format&fit=max&s=85e1facc235575056069e6131ad06d16″,"width":300},{"src":"https://i.guim.co.uk/img/media/263a2ce0361d6061ed1b208427cd649997d548b2/0_0_6000_4000/master/6000.jpg?width=300&quality=45&auto=format&fit=max&dpr=2&s=3ce6867e8f29eb9e0dff31e1cc71a0a8″,"width":600},{"src":"https://i.guim.co.uk/img/media/263a2ce0361d6061ed1b208427cd649997d548b2/0_0_6000_4000/master/6000.jpg?width=620&quality=85&auto=format&fit=max&s=3e462836abe233015b4da95c9f19ebb9″,"width":620},{"src":"https://i.guim.co.uk/img/media/263a2ce0361d6061ed1b208427cd649997d548b2/0_0_6000_4000/master/6000.jpg?width=620&quality=45&auto=format&fit=max&dpr=2&s=06f302c3cfaf0ac6b60d55c03df3b723″,"width":1240},{"src":"https://i.guim.co.uk/img/media/263a2ce0361d6061ed1b208427cd649997d548b2/0_0_6000_4000/master/6000.jpg?width=605&quality=85&auto=format&fit=max&s=a4352d410261bf01a1d97fc93c6e6aec","width":605},{"src":"https://i.guim.co.uk/img/media/263a2ce0361d6061ed1b208427cd649997d548b2/0_0_6000_4000/master/6000.jpg?width=605&quality=45&auto=format&fit=max&dpr=2&s=f7b6af6a6485d69fb370dfc05c332544″,"width":1210},{"src":"https://i.guim.co.uk/img/media/263a2ce0361d6061ed1b208427cd649997d548b2/0_0_6000_4000/master/6000.jpg?width=445&quality=85&auto=format&fit=max&s=6c15a57c0b25ee29690495e592aff547″,"width":445},{"src":"https://i.guim.co.uk/img/media/263a2ce0361d6061ed1b208427cd649997d548b2/0_0_6000_4000/master/6000.jpg?width=445&quality=45&auto=format&fit=max&dpr=2&s=638e9dd5fa19ef16c00d9a0c21e0d209″,"width":890}]},{"weighting":"show off","srcSet":[{"src":"https://i.guim.co.uk/img/media/263a2ce0361d6061ed1b208427cd649997d548b2/0_0_6000_4000/master/6000.jpg?width=860&quality=85&auto=format&fit=max&s=ee5f516194d6103630e55deee58f802a","width":860},{"src":"https://i.guim.co.uk/img/media/263a2ce0361d6061ed1b208427cd649997d548b2/0_0_6000_4000/master/6000.jpg?width=860&quality=45&auto=format&fit=max&dpr=2&s=aadaaf907d8008e4afb6c0197ef78f1b","width":1720},{"src":"https://i.guim.co.uk/img/media/263a2ce0361d6061ed1b208427cd649997d548b2/0_0_6000_4000/master/6000.jpg?width=780&quality=85&auto=format&fit=max&s=b2ad0fa1f90a65435fe3bedb8ba65d87″,"width":780},{"src":"https://i.guim.co.uk/img/media/263a2ce0361d6061ed1b208427cd649997d548b2/0_0_6000_4000/master/6000.jpg?width=780&quality=45&auto=format&fit=max&dpr=2&s=de26d76d8125c2833042d7e13ef38748″,"width":1560},{"src":"https://i.guim.co.uk/img/media/263a2ce0361d6061ed1b208427cd649997d548b2/0_0_6000_4000/master/6000.jpg?width=620&quality=85&auto=format&fit=max&s=3e462836abe233015b4da95c9f19ebb9″,"width":620},{"src":"https://i.guim.co.uk/img/media/263a2ce0361d6061ed1b208427cd649997d548b2/0_0_6000_4000/master/6000.jpg?width=620&quality=45&auto=format&fit=max&dpr=2&s=06f302c3cfaf0ac6b60d55c03df3b723″,"width":1240},{"src":"https://i.guim.co.uk/img/media/263a2ce0361d6061ed1b208427cd649997d548b2/0_0_6000_4000/master/6000.jpg?width=605&quality=85&auto=format&fit=max&s=a4352d410261bf01a1d97fc93c6e6aec","width":605},{"src":"https://i.guim.co.uk/img/media/263a2ce0361d6061ed1b208427cd649997d548b2/0_0_6000_4000/master/6000.jpg?width=605&quality=45&auto=format&fit=max&dpr=2&s=f7b6af6a6485d69fb370dfc05c332544″,"width":1210},{"src":"https://i.guim.co.uk/img/media/263a2ce0361d6061ed1b208427cd649997d548b2/0_0_6000_4000/master/6000.jpg?width=445&quality=85&auto=format&fit=max&s=6c15a57c0b25ee29690495e592aff547″,"width":445},{"src":"https://i.guim.co.uk/img/media/263a2ce0361d6061ed1b208427cd649997d548b2/0_0_6000_4000/master/6000.jpg?width=445&quality=45&auto=format&fit=max&dpr=2&s=638e9dd5fa19ef16c00d9a0c21e0d209″,"width":890}]},{"weighting":"halfwidth","srcSet":[{"src":"https://i.guim.co.uk/img/media/263a2ce0361d6061ed1b208427cd649997d548b2/0_0_6000_4000/master/6000.jpg?width=620&quality=85&auto=format&fit=max&s=3e462836abe233015b4da95c9f19ebb9″,"width":620},{"src":"https://i.guim.co.uk/img/media/263a2ce0361d6061ed1b208427cd649997d548b2/0_0_6000_4000/master/6000.jpg?width=620&quality=45&auto=format&fit=max&dpr=2&s=06f302c3cfaf0ac6b60d55c03df3b723″,"width":1240},{"src":"https://i.guim.co.uk/img/media/263a2ce0361d6061ed1b208427cd649997d548b2/0_0_6000_4000/master/6000.jpg?width=605&quality=85&auto=format&fit=max&s=a4352d410261bf01a1d97fc93c6e6aec","width":605},{"src":"https://i.guim.co.uk/img/media/263a2ce0361d6061ed1b208427cd649997d548b2/0_0_6000_4000/master/6000.jpg?width=605&quality=45&auto=format&fit=max&dpr=2&s=f7b6af6a6485d69fb370dfc05c332544″,"width":1210},{"src":"https://i.guim.co.uk/img/media/263a2ce0361d6061ed1b208427cd649997d548b2/0_0_6000_4000/master/6000.jpg?width=445&quality=85&auto=format&fit=max&s=6c15a57c0b25ee29690495e592aff547″,"width":445},{"src":"https://i.guim.co.uk/img/media/263a2ce0361d6061ed1b208427cd649997d548b2/0_0_6000_4000/master/6000.jpg?width=445&quality=45&auto=format&fit=max&dpr=2&s=638e9dd5fa19ef16c00d9a0c21e0d209″,"width":890}]},{"weighting":"immersive","srcSet":[{"src":"https://i.guim.co.uk/img/media/263a2ce0361d6061ed1b208427cd649997d548b2/0_0_6000_4000/master/6000.jpg?width=1900&quality=85&auto=format&fit=max&s=7d76b9a253a6fc4683b23faa6163b318″,"width":1900},{"src":"https://i.guim.co.uk/img/media/263a2ce0361d6061ed1b208427cd649997d548b2/0_0_6000_4000/master/6000.jpg?width=1900&quality=45&auto=format&fit=max&dpr=2&s=e5762b434c787b6bf75b859a6bde7b10″,"width":3800},{"src":"https://i.guim.co.uk/img/media/263a2ce0361d6061ed1b208427cd649997d548b2/0_0_6000_4000/master/6000.jpg?width=1300&quality=85&auto=format&fit=max&s=71133dc7d3301491ccd95124f7af1b41″,"width":1300},{"src":"https://i.guim.co.uk/img/media/263a2ce0361d6061ed1b208427cd649997d548b2/0_0_6000_4000/master/6000.jpg?width=1300&quality=45&auto=format&fit=max&dpr=2&s=c88bcac5b8035b001c79217ddb7ca0e9″,"width":2600},{"src":"https://i.guim.co.uk/img/media/263a2ce0361d6061ed1b208427cd649997d548b2/0_0_6000_4000/master/6000.jpg?width=1140&quality=85&auto=format&fit=max&s=df73c777d859ef6b53f024bcc8b3aba7″,"width":1140},{"src":"https://i.guim.co.uk/img/media/263a2ce0361d6061ed1b208427cd649997d548b2/0_0_6000_4000/master/6000.jpg?width=1140&quality=45&auto=format&fit=max&dpr=2&s=6194b94ce9bfada809d01e77145337ef","width":2280},{"src":"https://i.guim.co.uk/img/media/263a2ce0361d6061ed1b208427cd649997d548b2/0_0_6000_4000/master/6000.jpg?width=980&quality=85&auto=format&fit=max&s=a455b4549f954729f3ee0aa7135321f8″,"width":980},{"src":"https://i.guim.co.uk/img/media/263a2ce0361d6061ed1b208427cd649997d548b2/0_0_6000_4000/master/6000.jpg?width=980&quality=45&auto=format&fit=max&dpr=2&s=4f4f02e600d2ba5f09d49a0a9e2375dc","width":1960},{"src":"https://i.guim.co.uk/img/media/263a2ce0361d6061ed1b208427cd649997d548b2/0_0_6000_4000/master/6000.jpg?width=740&quality=85&auto=format&fit=max&s=de42fe29f42549008148656605a9a093″,"width":740},{"src":"https://i.guim.co.uk/img/media/263a2ce0361d6061ed1b208427cd649997d548b2/0_0_6000_4000/master/6000.jpg?width=740&quality=45&auto=format&fit=max&dpr=2&s=396a7a16fb7376f917f547d2e87824bd","width":1480},{"src":"https://i.guim.co.uk/img/media/263a2ce0361d6061ed1b208427cd649997d548b2/0_0_6000_4000/master/6000.jpg?width=660&quality=85&auto=format&fit=max&s=d7829c25e5d56e1c41a999200196e683″,"width":660},{"src":"https://i.guim.co.uk/img/media/263a2ce0361d6061ed1b208427cd649997d548b2/0_0_6000_4000/master/6000.jpg?width=660&quality=45&auto=format&fit=max&dpr=2&s=88ab2e5329e9a1124a63d7d6d2a8a56c","width":1320},{"src":"https://i.guim.co.uk/img/media/263a2ce0361d6061ed1b208427cd649997d548b2/0_0_6000_4000/master/6000.jpg?width=480&quality=85&auto=format&fit=max&s=443502b592e4ab08352a6a542706cbc0″,"width":480},{"src":"https://i.guim.co.uk/img/media/263a2ce0361d6061ed1b208427cd649997d548b2/0_0_6000_4000/master/6000.jpg?width=480&quality=45&auto=format&fit=max&dpr=2&s=de00c693e021738ada6d6f1794bd78cc","width":960}]}],"elementId":"e8e1ae3f-22d8-4991-a458-872782974a1e"}],"attributes":{"pinned":false,"keyEvent":true,"abstract":false},"blockCreatedOn":1664629934000,"blockCreatedOnShow":"09.12 EDT","blockLastUpdated":1664630083000,"blockLastUpdatedDisplay":"09.14 EDT","blockFirstRevealed":1664630083000,"blockFirstPublishedDisplay":"09.14 EDT","blockFirstPublishedDisplayNoTimezone":"09.14″,"identify":"Bournemouth v Brentford line-ups","individuals":[],"primaryDateLine":"Sat 1 Oct 2022 09.17 EDT","secondaryDateLine":"First revealed on Sat 1 Oct 2022 08.30 EDT"},{"identity":"63383bda8f086bb4a78ec62d","parts":[{"_type":"model.dotcomrendering.pageElements.TextBlockElement","html":"

Crystal Palace: Guaita, Clyne, Ward, Guehi, Mitchell, Eze, Doucoure, Olise, Ayew, Edouard, Zaha.

","elementId":"c92b5754-3493-44c6-a0d6-950d2847b661″},{"_type":"model.dotcomrendering.pageElements.TextBlockElement","html":"

Subs: Milivojevic, Tomkins, Mateta, Schlupp, Hughes, Johnstone, Ebiowei, Riedewald, Gordon.

","elementId":"5f8fa8d1-1aaf-4832-81af-e4bf47f48856″},{"_type":"model.dotcomrendering.pageElements.TextBlockElement","html":"

Chelsea: Arrizabalaga, Fofana, Thiago Silva, Chilwell, James, Mount, Jorginho, Kovacic, Sterling, Aubameyang, Havertz.

","elementId":"427e536b-e997-4efd-9f35-f8e19f56a368″},{"_type":"model.dotcomrendering.pageElements.TextBlockElement","html":"

Subs: Pulisic, Loftus-Cheek, Bettinelli, Chalobah, Broja, Ziyech, Gallagher, Koulibaly, Azpilicueta.

","elementId":"0ac131f7-f996-4908-ba95-c9f5298382ef"},{"_type":"model.dotcomrendering.pageElements.TextBlockElement","html":"

Referee: Chris Kavanagh (Lancashire)

","elementId":"2d6b1370-b663-494d-85f8-fbb29be398f5″},{"_type":"model.dotcomrendering.pageElements.ImageBlockElement","media":{"allImages":[{"index":0,"fields":{"height":"3290″,"width":"4934″},"mediaType":"Image","mimeType":"image/jpeg","url":"https://media.guim.co.uk/1e67e8b3933ec101ae9d2368d9398efbbcb2320c/0_0_4934_3290/4934.jpg"},{"index":1,"fields":{"isMaster":"true","height":"3290″,"width":"4934″},"mediaType":"Image","mimeType":"image/jpeg","url":"https://media.guim.co.uk/1e67e8b3933ec101ae9d2368d9398efbbcb2320c/0_0_4934_3290/master/4934.jpg"},{"index":2,"fields":{"height":"1334″,"width":"2000″},"mediaType":"Image","mimeType":"image/jpeg","url":"https://media.guim.co.uk/1e67e8b3933ec101ae9d2368d9398efbbcb2320c/0_0_4934_3290/2000.jpg"},{"index":3,"fields":{"height":"667″,"width":"1000″},"mediaType":"Image","mimeType":"image/jpeg","url":"https://media.guim.co.uk/1e67e8b3933ec101ae9d2368d9398efbbcb2320c/0_0_4934_3290/1000.jpg"},{"index":4,"fields":{"height":"333″,"width":"500″},"mediaType":"Image","mimeType":"image/jpeg","url":"https://media.guim.co.uk/1e67e8b3933ec101ae9d2368d9398efbbcb2320c/0_0_4934_3290/500.jpg"},{"index":5,"fields":{"height":"93″,"width":"140″},"mediaType":"Image","mimeType":"image/jpeg","url":"https://media.guim.co.uk/1e67e8b3933ec101ae9d2368d9398efbbcb2320c/0_0_4934_3290/140.jpg"}]},"knowledge":{"alt":"Crystal Palace v Chelsea","caption":"Personalised shin-pads incorporated, the package of Kai Havertz is noticed specified by the guests' dressing-room at Selhurst Park., ","credit score":"Photograph: Darren Walsh/Chelsea FC/Getty Images"},"displayCredit":true,"function":"inline","imageSources":[{"weighting":"inline","srcSet":[{"src":"https://i.guim.co.uk/img/media/1e67e8b3933ec101ae9d2368d9398efbbcb2320c/0_0_4934_3290/master/4934.jpg?width=620&quality=85&auto=format&fit=max&s=f924788e2754e053f47fe17687ef8241″,"width":620},{"src":"https://i.guim.co.uk/img/media/1e67e8b3933ec101ae9d2368d9398efbbcb2320c/0_0_4934_3290/master/4934.jpg?width=620&quality=45&auto=format&fit=max&dpr=2&s=06e67fb58e28d88b017190f7a2f54b50″,"width":1240},{"src":"https://i.guim.co.uk/img/media/1e67e8b3933ec101ae9d2368d9398efbbcb2320c/0_0_4934_3290/master/4934.jpg?width=605&quality=85&auto=format&fit=max&s=751f6b22f366c7f5d17b9156317538ac","width":605},{"src":"https://i.guim.co.uk/img/media/1e67e8b3933ec101ae9d2368d9398efbbcb2320c/0_0_4934_3290/master/4934.jpg?width=605&quality=45&auto=format&fit=max&dpr=2&s=0e80e234c41842a94fbfec6bb1ec5c66″,"width":1210},{"src":"https://i.guim.co.uk/img/media/1e67e8b3933ec101ae9d2368d9398efbbcb2320c/0_0_4934_3290/master/4934.jpg?width=445&quality=85&auto=format&fit=max&s=eacea9daa7cd22162fb96aaf0a0c5948″,"width":445},{"src":"https://i.guim.co.uk/img/media/1e67e8b3933ec101ae9d2368d9398efbbcb2320c/0_0_4934_3290/master/4934.jpg?width=445&quality=45&auto=format&fit=max&dpr=2&s=fc50ab622f8956e0f6b12a279fb43f6d","width":890}]},{"weighting":"thumbnail","srcSet":[{"src":"https://i.guim.co.uk/img/media/1e67e8b3933ec101ae9d2368d9398efbbcb2320c/0_0_4934_3290/master/4934.jpg?width=140&quality=85&auto=format&fit=max&s=fb9583ecc87889a4ac1b92c65fea2371″,"width":140},{"src":"https://i.guim.co.uk/img/media/1e67e8b3933ec101ae9d2368d9398efbbcb2320c/0_0_4934_3290/master/4934.jpg?width=140&quality=45&auto=format&fit=max&dpr=2&s=cfa816eaace656e2b60e5a747c5db861″,"width":280},{"src":"https://i.guim.co.uk/img/media/1e67e8b3933ec101ae9d2368d9398efbbcb2320c/0_0_4934_3290/master/4934.jpg?width=120&quality=85&auto=format&fit=max&s=88c079edf0928899faa99535c85696ff","width":120},{"src":"https://i.guim.co.uk/img/media/1e67e8b3933ec101ae9d2368d9398efbbcb2320c/0_0_4934_3290/master/4934.jpg?width=120&quality=45&auto=format&fit=max&dpr=2&s=31b47056c4a15f52d4208160714b3535″,"width":240}]},{"weighting":"supporting","srcSet":[{"src":"https://i.guim.co.uk/img/media/1e67e8b3933ec101ae9d2368d9398efbbcb2320c/0_0_4934_3290/master/4934.jpg?width=380&quality=85&auto=format&fit=max&s=d40117293f582582f9b23e648aeea5a6″,"width":380},{"src":"https://i.guim.co.uk/img/media/1e67e8b3933ec101ae9d2368d9398efbbcb2320c/0_0_4934_3290/master/4934.jpg?width=380&quality=45&auto=format&fit=max&dpr=2&s=af86d4b45b6fddde9952e6058e95a3c8″,"width":760},{"src":"https://i.guim.co.uk/img/media/1e67e8b3933ec101ae9d2368d9398efbbcb2320c/0_0_4934_3290/master/4934.jpg?width=300&quality=85&auto=format&fit=max&s=f895ee3396efaab44704b108db2637cd","width":300},{"src":"https://i.guim.co.uk/img/media/1e67e8b3933ec101ae9d2368d9398efbbcb2320c/0_0_4934_3290/master/4934.jpg?width=300&quality=45&auto=format&fit=max&dpr=2&s=59211188734367766a4fd83aa55b4278″,"width":600},{"src":"https://i.guim.co.uk/img/media/1e67e8b3933ec101ae9d2368d9398efbbcb2320c/0_0_4934_3290/master/4934.jpg?width=620&quality=85&auto=format&fit=max&s=f924788e2754e053f47fe17687ef8241″,"width":620},{"src":"https://i.guim.co.uk/img/media/1e67e8b3933ec101ae9d2368d9398efbbcb2320c/0_0_4934_3290/master/4934.jpg?width=620&quality=45&auto=format&fit=max&dpr=2&s=06e67fb58e28d88b017190f7a2f54b50″,"width":1240},{"src":"https://i.guim.co.uk/img/media/1e67e8b3933ec101ae9d2368d9398efbbcb2320c/0_0_4934_3290/master/4934.jpg?width=605&quality=85&auto=format&fit=max&s=751f6b22f366c7f5d17b9156317538ac","width":605},{"src":"https://i.guim.co.uk/img/media/1e67e8b3933ec101ae9d2368d9398efbbcb2320c/0_0_4934_3290/master/4934.jpg?width=605&quality=45&auto=format&fit=max&dpr=2&s=0e80e234c41842a94fbfec6bb1ec5c66″,"width":1210},{"src":"https://i.guim.co.uk/img/media/1e67e8b3933ec101ae9d2368d9398efbbcb2320c/0_0_4934_3290/master/4934.jpg?width=445&quality=85&auto=format&fit=max&s=eacea9daa7cd22162fb96aaf0a0c5948″,"width":445},{"src":"https://i.guim.co.uk/img/media/1e67e8b3933ec101ae9d2368d9398efbbcb2320c/0_0_4934_3290/master/4934.jpg?width=445&quality=45&auto=format&fit=max&dpr=2&s=fc50ab622f8956e0f6b12a279fb43f6d","width":890}]},{"weighting":"show off","srcSet":[{"src":"https://i.guim.co.uk/img/media/1e67e8b3933ec101ae9d2368d9398efbbcb2320c/0_0_4934_3290/master/4934.jpg?width=860&quality=85&auto=format&fit=max&s=c053b35465ee4dfca96e29cd3bfae913″,"width":860},{"src":"https://i.guim.co.uk/img/media/1e67e8b3933ec101ae9d2368d9398efbbcb2320c/0_0_4934_3290/master/4934.jpg?width=860&quality=45&auto=format&fit=max&dpr=2&s=2ac8bfdf81f646f7dab229b3c144f979″,"width":1720},{"src":"https://i.guim.co.uk/img/media/1e67e8b3933ec101ae9d2368d9398efbbcb2320c/0_0_4934_3290/master/4934.jpg?width=780&quality=85&auto=format&fit=max&s=75f32220dc2d80bb05e7326034abc0cc","width":780},{"src":"https://i.guim.co.uk/img/media/1e67e8b3933ec101ae9d2368d9398efbbcb2320c/0_0_4934_3290/master/4934.jpg?width=780&quality=45&auto=format&fit=max&dpr=2&s=1fe60edb5ad295dfb09a56ce7d7a4eeb","width":1560},{"src":"https://i.guim.co.uk/img/media/1e67e8b3933ec101ae9d2368d9398efbbcb2320c/0_0_4934_3290/master/4934.jpg?width=620&quality=85&auto=format&fit=max&s=f924788e2754e053f47fe17687ef8241″,"width":620},{"src":"https://i.guim.co.uk/img/media/1e67e8b3933ec101ae9d2368d9398efbbcb2320c/0_0_4934_3290/master/4934.jpg?width=620&quality=45&auto=format&fit=max&dpr=2&s=06e67fb58e28d88b017190f7a2f54b50″,"width":1240},{"src":"https://i.guim.co.uk/img/media/1e67e8b3933ec101ae9d2368d9398efbbcb2320c/0_0_4934_3290/master/4934.jpg?width=605&quality=85&auto=format&fit=max&s=751f6b22f366c7f5d17b9156317538ac","width":605},{"src":"https://i.guim.co.uk/img/media/1e67e8b3933ec101ae9d2368d9398efbbcb2320c/0_0_4934_3290/master/4934.jpg?width=605&quality=45&auto=format&fit=max&dpr=2&s=0e80e234c41842a94fbfec6bb1ec5c66″,"width":1210},{"src":"https://i.guim.co.uk/img/media/1e67e8b3933ec101ae9d2368d9398efbbcb2320c/0_0_4934_3290/master/4934.jpg?width=445&quality=85&auto=format&fit=max&s=eacea9daa7cd22162fb96aaf0a0c5948″,"width":445},{"src":"https://i.guim.co.uk/img/media/1e67e8b3933ec101ae9d2368d9398efbbcb2320c/0_0_4934_3290/master/4934.jpg?width=445&quality=45&auto=format&fit=max&dpr=2&s=fc50ab622f8956e0f6b12a279fb43f6d","width":890}]},{"weighting":"halfwidth","srcSet":[{"src":"https://i.guim.co.uk/img/media/1e67e8b3933ec101ae9d2368d9398efbbcb2320c/0_0_4934_3290/master/4934.jpg?width=620&quality=85&auto=format&fit=max&s=f924788e2754e053f47fe17687ef8241″,"width":620},{"src":"https://i.guim.co.uk/img/media/1e67e8b3933ec101ae9d2368d9398efbbcb2320c/0_0_4934_3290/master/4934.jpg?width=620&quality=45&auto=format&fit=max&dpr=2&s=06e67fb58e28d88b017190f7a2f54b50″,"width":1240},{"src":"https://i.guim.co.uk/img/media/1e67e8b3933ec101ae9d2368d9398efbbcb2320c/0_0_4934_3290/master/4934.jpg?width=605&quality=85&auto=format&fit=max&s=751f6b22f366c7f5d17b9156317538ac","width":605},{"src":"https://i.guim.co.uk/img/media/1e67e8b3933ec101ae9d2368d9398efbbcb2320c/0_0_4934_3290/master/4934.jpg?width=605&quality=45&auto=format&fit=max&dpr=2&s=0e80e234c41842a94fbfec6bb1ec5c66″,"width":1210},{"src":"https://i.guim.co.uk/img/media/1e67e8b3933ec101ae9d2368d9398efbbcb2320c/0_0_4934_3290/master/4934.jpg?width=445&quality=85&auto=format&fit=max&s=eacea9daa7cd22162fb96aaf0a0c5948″,"width":445},{"src":"https://i.guim.co.uk/img/media/1e67e8b3933ec101ae9d2368d9398efbbcb2320c/0_0_4934_3290/master/4934.jpg?width=445&quality=45&auto=format&fit=max&dpr=2&s=fc50ab622f8956e0f6b12a279fb43f6d","width":890}]},{"weighting":"immersive","srcSet":[{"src":"https://i.guim.co.uk/img/media/1e67e8b3933ec101ae9d2368d9398efbbcb2320c/0_0_4934_3290/master/4934.jpg?width=1900&quality=85&auto=format&fit=max&s=7532cc36c5a38fe97958aa80d2d932db","width":1900},{"src":"https://i.guim.co.uk/img/media/1e67e8b3933ec101ae9d2368d9398efbbcb2320c/0_0_4934_3290/master/4934.jpg?width=1900&quality=45&auto=format&fit=max&dpr=2&s=1db1ed16a6a6b9a373271c7e42313ec6″,"width":3800},{"src":"https://i.guim.co.uk/img/media/1e67e8b3933ec101ae9d2368d9398efbbcb2320c/0_0_4934_3290/master/4934.jpg?width=1300&quality=85&auto=format&fit=max&s=ed085f58664c25b770d5fb8fee8f28ce","width":1300},{"src":"https://i.guim.co.uk/img/media/1e67e8b3933ec101ae9d2368d9398efbbcb2320c/0_0_4934_3290/master/4934.jpg?width=1300&quality=45&auto=format&fit=max&dpr=2&s=b65fafb8ff2ce2c0412d679520d9bdc2″,"width":2600},{"src":"https://i.guim.co.uk/img/media/1e67e8b3933ec101ae9d2368d9398efbbcb2320c/0_0_4934_3290/master/4934.jpg?width=1140&quality=85&auto=format&fit=max&s=7caf1d683df533950676eb00a9b56e7d","width":1140},{"src":"https://i.guim.co.uk/img/media/1e67e8b3933ec101ae9d2368d9398efbbcb2320c/0_0_4934_3290/master/4934.jpg?width=1140&quality=45&auto=format&fit=max&dpr=2&s=2bd126c2e6ff337bbef794102dc67cc9″,"width":2280},{"src":"https://i.guim.co.uk/img/media/1e67e8b3933ec101ae9d2368d9398efbbcb2320c/0_0_4934_3290/master/4934.jpg?width=980&quality=85&auto=format&fit=max&s=234a357594f6abacbf07eec423aabb39″,"width":980},{"src":"https://i.guim.co.uk/img/media/1e67e8b3933ec101ae9d2368d9398efbbcb2320c/0_0_4934_3290/master/4934.jpg?width=980&quality=45&auto=format&fit=max&dpr=2&s=70af76592884226daad697830b944d76″,"width":1960},{"src":"https://i.guim.co.uk/img/media/1e67e8b3933ec101ae9d2368d9398efbbcb2320c/0_0_4934_3290/master/4934.jpg?width=740&quality=85&auto=format&fit=max&s=01e43f315391b7d1a1465afb4173bc95″,"width":740},{"src":"https://i.guim.co.uk/img/media/1e67e8b3933ec101ae9d2368d9398efbbcb2320c/0_0_4934_3290/master/4934.jpg?width=740&quality=45&auto=format&fit=max&dpr=2&s=a57824ec92b18319b172fa02c16e6e8f","width":1480},{"src":"https://i.guim.co.uk/img/media/1e67e8b3933ec101ae9d2368d9398efbbcb2320c/0_0_4934_3290/master/4934.jpg?width=660&quality=85&auto=format&fit=max&s=39ecacda1ba9652d28a132c054861c18″,"width":660},{"src":"https://i.guim.co.uk/img/media/1e67e8b3933ec101ae9d2368d9398efbbcb2320c/0_0_4934_3290/master/4934.jpg?width=660&quality=45&auto=format&fit=max&dpr=2&s=fb2ff7f67429e331a18f4744bfd67bb4″,"width":1320},{"src":"https://i.guim.co.uk/img/media/1e67e8b3933ec101ae9d2368d9398efbbcb2320c/0_0_4934_3290/master/4934.jpg?width=480&quality=85&auto=format&fit=max&s=ec24a781be0ccef4c10ce010cf05ed49″,"width":480},{"src":"https://i.guim.co.uk/img/media/1e67e8b3933ec101ae9d2368d9398efbbcb2320c/0_0_4934_3290/master/4934.jpg?width=480&quality=45&auto=format&fit=max&dpr=2&s=bffaa241bc401e3896aff3a021bbc44a","width":960}]}],"elementId":"2c0fbee5-a52e-4a8e-a493-a2c49b6e8062″}],"attributes":{"pinned":false,"keyEvent":true,"abstract":false},"blockCreatedOn":1664629722000,"blockCreatedOnShow":"09.08 EDT","blockLastUpdated":1664629904000,"blockLastUpdatedDisplay":"09.11 EDT","blockFirstRevealed":1664629904000,"blockFirstPublishedDisplay":"09.11 EDT","blockFirstPublishedDisplayNoTimezone":"09.11″,"identify":"Crystal Palace v Chelsea line-ups","individuals":[],"primaryDateLine":"Sat 1 Oct 2022 09.17 EDT","secondaryDateLine":"First revealed on Sat 1 Oct 2022 08.30 EDT"},{"identity":"63383b7c8f08ec87f1105fde","parts":[{"_type":"model.dotcomrendering.pageElements.TextBlockElement","html":"

Southampton: Bazunu, Walker-Peters, Kotchap, Caleta-Car, Larios, Ward-Prowse, Maitland-Niles, Mara, Aribo, Stuart Armstrong, Adams.

","elementId":"41250a60-66c1-4a34-b77d-d17fe21c25ce"},{"_type":"model.dotcomrendering.pageElements.TextBlockElement","html":"

Subs: McCarthy, Adam Armstrong, Perraud, Djenepo, Salisu, Edozie, Elyounoussi, Diallo, Walcott.

","elementId":"59dc0c9c-6864-4508-99f8-e7e565536e86″},{"_type":"model.dotcomrendering.pageElements.TextBlockElement","html":"

Everton: Pickford, Coleman, Coady, Tarkowski, Mykolenko, Onana, Gueye, Iwobi, Gray, Maupay, McNeil.

","elementId":"8168ac50-9c2e-455d-ae01-5be53636390b"},{"_type":"model.dotcomrendering.pageElements.TextBlockElement","html":"

Subs: Keane, Gordon, Begovic, Doucoure, Davies, Ruben Vinagre, Rondon, Garner, John.

","elementId":"60e7436d-c99f-4a44-acdc-ae0c6edec8cd"},{"_type":"model.dotcomrendering.pageElements.TextBlockElement","html":"

Referee: Andre Marriner (West Midlands)

","elementId":"7c97ef2e-c6e6-4723-83a9-9e07f8e2f3df"}],"attributes":{"pinned":false,"keyEvent":true,"abstract":false},"blockCreatedOn":1664629628000,"blockCreatedOnShow":"09.07 EDT","blockLastUpdated":1664629702000,"blockLastUpdatedDisplay":"09.08 EDT","blockFirstRevealed":1664629702000,"blockFirstPublishedDisplay":"09.08 EDT","blockFirstPublishedDisplayNoTimezone":"09.08″,"identify":"Southampton v Everton line-ups","individuals":[],"primaryDateLine":"Sat 1 Oct 2022 09.17 EDT","secondaryDateLine":"First revealed on Sat 1 Oct 2022 08.30 EDT"},{"identity":"63383acc8f0883d28b585ce2″,"parts":[{"_type":"model.dotcomrendering.pageElements.TextBlockElement","html":"

Fulham: Leno, Mbabu, Adarabioyo, Ream, Kurzawa, Reed, Chalobah, James, Andreas Pereira, Reid, Mitrovic.

","elementId":"776651f5-ea02-463b-b4c8-b7e939a7433d"},{"_type":"model.dotcomrendering.pageElements.TextBlockElement","html":"

Subs: Rodak, Duffy, Kebano, Cairney, Onomah, Vinicius, Diop, Harris, Parkes.

","elementId":"19f4b9cd-a729-4fed-8c54-ccc6c3408e6f"},{"_type":"model.dotcomrendering.pageElements.TextBlockElement","html":"

Newcastle: Pope, Trippier, Schar, Botman, Burn, Longstaff, Bruno Guimaraes, Willock, Almiron, Wilson, Murphy.

","elementId":"314f0f21-86f7-429d-8df5-35b3b1d0dbfa"},{"_type":"model.dotcomrendering.pageElements.TextBlockElement","html":"

Subs: Dummett, Lascelles, Joelinton, Lewis, Targett, Karius, Wood, Fraser, Anderson.

","elementId":"d1706850-0de3-4cbb-b949-afa3f418dc64″},{"_type":"model.dotcomrendering.pageElements.TextBlockElement","html":"

Referee: Darren England (South Yorkshire)

","elementId":"12af6789-f097-4610-a305-e516d92909e1″},{"_type":"model.dotcomrendering.pageElements.ImageBlockElement","media":{"allImages":[{"index":0,"fields":{"height":"2566″,"width":"3479″},"mediaType":"Image","mimeType":"image/jpeg","url":"https://media.guim.co.uk/e1e5d4887c52e39e7d648edd4526b0fab8e9c421/0_0_3479_2566/3479.jpg"},{"index":1,"fields":{"isMaster":"true","height":"2566″,"width":"3479″},"mediaType":"Image","mimeType":"image/jpeg","url":"https://media.guim.co.uk/e1e5d4887c52e39e7d648edd4526b0fab8e9c421/0_0_3479_2566/master/3479.jpg"},{"index":2,"fields":{"height":"1475″,"width":"2000″},"mediaType":"Image","mimeType":"image/jpeg","url":"https://media.guim.co.uk/e1e5d4887c52e39e7d648edd4526b0fab8e9c421/0_0_3479_2566/2000.jpg"},{"index":3,"fields":{"height":"738″,"width":"1000″},"mediaType":"Image","mimeType":"image/jpeg","url":"https://media.guim.co.uk/e1e5d4887c52e39e7d648edd4526b0fab8e9c421/0_0_3479_2566/1000.jpg"},{"index":4,"fields":{"height":"369″,"width":"500″},"mediaType":"Image","mimeType":"image/jpeg","url":"https://media.guim.co.uk/e1e5d4887c52e39e7d648edd4526b0fab8e9c421/0_0_3479_2566/500.jpg"},{"index":5,"fields":{"height":"103″,"width":"140″},"mediaType":"Image","mimeType":"image/jpeg","url":"https://media.guim.co.uk/e1e5d4887c52e39e7d648edd4526b0fab8e9c421/0_0_3479_2566/140.jpg"}]},"knowledge":{"alt":"Jamal Lewis","caption":"Newcastle exchange Jamal Lewis alights from the workforce trainer out of doors Craven Cottage. ","credit score":"Photograph: Andrew Boyers/Action Images/Reuters"},"displayCredit":true,"function":"inline","imageSources":[{"weighting":"inline","srcSet":[{"src":"https://i.guim.co.uk/img/media/e1e5d4887c52e39e7d648edd4526b0fab8e9c421/0_0_3479_2566/master/3479.jpg?width=620&quality=85&auto=format&fit=max&s=2b429c721b98ed7b7ad1a8764fd4d855″,"width":620},{"src":"https://i.guim.co.uk/img/media/e1e5d4887c52e39e7d648edd4526b0fab8e9c421/0_0_3479_2566/master/3479.jpg?width=620&quality=45&auto=format&fit=max&dpr=2&s=8801f240c255cb2a55145c5187eda80a","width":1240},{"src":"https://i.guim.co.uk/img/media/e1e5d4887c52e39e7d648edd4526b0fab8e9c421/0_0_3479_2566/master/3479.jpg?width=605&quality=85&auto=format&fit=max&s=ff843eedcab0aa6710c006f9905129d1″,"width":605},{"src":"https://i.guim.co.uk/img/media/e1e5d4887c52e39e7d648edd4526b0fab8e9c421/0_0_3479_2566/master/3479.jpg?width=605&quality=45&auto=format&fit=max&dpr=2&s=4e4da3fc210bf22979a37e80541d78db","width":1210},{"src":"https://i.guim.co.uk/img/media/e1e5d4887c52e39e7d648edd4526b0fab8e9c421/0_0_3479_2566/master/3479.jpg?width=445&quality=85&auto=format&fit=max&s=c662ada735fefbcc99a2b5227a022e25″,"width":445},{"src":"https://i.guim.co.uk/img/media/e1e5d4887c52e39e7d648edd4526b0fab8e9c421/0_0_3479_2566/master/3479.jpg?width=445&quality=45&auto=format&fit=max&dpr=2&s=e5b004224d320052b59ef19df47356be","width":890}]},{"weighting":"thumbnail","srcSet":[{"src":"https://i.guim.co.uk/img/media/e1e5d4887c52e39e7d648edd4526b0fab8e9c421/0_0_3479_2566/master/3479.jpg?width=140&quality=85&auto=format&fit=max&s=2e2cd7ba7522ace0b3c050e9452fec12″,"width":140},{"src":"https://i.guim.co.uk/img/media/e1e5d4887c52e39e7d648edd4526b0fab8e9c421/0_0_3479_2566/master/3479.jpg?width=140&quality=45&auto=format&fit=max&dpr=2&s=ca203f6d32c320f99661c55806eead81″,"width":280},{"src":"https://i.guim.co.uk/img/media/e1e5d4887c52e39e7d648edd4526b0fab8e9c421/0_0_3479_2566/master/3479.jpg?width=120&quality=85&auto=format&fit=max&s=58eeb23c854d268283f8b8d943819f98″,"width":120},{"src":"https://i.guim.co.uk/img/media/e1e5d4887c52e39e7d648edd4526b0fab8e9c421/0_0_3479_2566/master/3479.jpg?width=120&quality=45&auto=format&fit=max&dpr=2&s=656c3158ee900d9702b093aa2edf3e99″,"width":240}]},{"weighting":"supporting","srcSet":[{"src":"https://i.guim.co.uk/img/media/e1e5d4887c52e39e7d648edd4526b0fab8e9c421/0_0_3479_2566/master/3479.jpg?width=380&quality=85&auto=format&fit=max&s=97ced9857921c48ac54b49f963cfd0fb","width":380},{"src":"https://i.guim.co.uk/img/media/e1e5d4887c52e39e7d648edd4526b0fab8e9c421/0_0_3479_2566/master/3479.jpg?width=380&quality=45&auto=format&fit=max&dpr=2&s=eecd98aedcfe7377650145be5f27c083″,"width":760},{"src":"https://i.guim.co.uk/img/media/e1e5d4887c52e39e7d648edd4526b0fab8e9c421/0_0_3479_2566/master/3479.jpg?width=300&quality=85&auto=format&fit=max&s=9363f7abe4b453ec86d84b0bb63c03eb","width":300},{"src":"https://i.guim.co.uk/img/media/e1e5d4887c52e39e7d648edd4526b0fab8e9c421/0_0_3479_2566/master/3479.jpg?width=300&quality=45&auto=format&fit=max&dpr=2&s=5c77ab5a6e2b1fc8dabcb194e1b0605d","width":600},{"src":"https://i.guim.co.uk/img/media/e1e5d4887c52e39e7d648edd4526b0fab8e9c421/0_0_3479_2566/master/3479.jpg?width=620&quality=85&auto=format&fit=max&s=2b429c721b98ed7b7ad1a8764fd4d855″,"width":620},{"src":"https://i.guim.co.uk/img/media/e1e5d4887c52e39e7d648edd4526b0fab8e9c421/0_0_3479_2566/master/3479.jpg?width=620&quality=45&auto=format&fit=max&dpr=2&s=8801f240c255cb2a55145c5187eda80a","width":1240},{"src":"https://i.guim.co.uk/img/media/e1e5d4887c52e39e7d648edd4526b0fab8e9c421/0_0_3479_2566/master/3479.jpg?width=605&quality=85&auto=format&fit=max&s=ff843eedcab0aa6710c006f9905129d1″,"width":605},{"src":"https://i.guim.co.uk/img/media/e1e5d4887c52e39e7d648edd4526b0fab8e9c421/0_0_3479_2566/master/3479.jpg?width=605&quality=45&auto=format&fit=max&dpr=2&s=4e4da3fc210bf22979a37e80541d78db","width":1210},{"src":"https://i.guim.co.uk/img/media/e1e5d4887c52e39e7d648edd4526b0fab8e9c421/0_0_3479_2566/master/3479.jpg?width=445&quality=85&auto=format&fit=max&s=c662ada735fefbcc99a2b5227a022e25″,"width":445},{"src":"https://i.guim.co.uk/img/media/e1e5d4887c52e39e7d648edd4526b0fab8e9c421/0_0_3479_2566/master/3479.jpg?width=445&quality=45&auto=format&fit=max&dpr=2&s=e5b004224d320052b59ef19df47356be","width":890}]},{"weighting":"show off","srcSet":[{"src":"https://i.guim.co.uk/img/media/e1e5d4887c52e39e7d648edd4526b0fab8e9c421/0_0_3479_2566/master/3479.jpg?width=860&quality=85&auto=format&fit=max&s=98a0614b1d9ecfeb4c080408b294a11b","width":860},{"src":"https://i.guim.co.uk/img/media/e1e5d4887c52e39e7d648edd4526b0fab8e9c421/0_0_3479_2566/master/3479.jpg?width=860&quality=45&auto=format&fit=max&dpr=2&s=604737739c6fee5a27570fbd02b2db9d","width":1720},{"src":"https://i.guim.co.uk/img/media/e1e5d4887c52e39e7d648edd4526b0fab8e9c421/0_0_3479_2566/master/3479.jpg?width=780&quality=85&auto=format&fit=max&s=ff24417c5ba3400037f702b104e5e801″,"width":780},{"src":"https://i.guim.co.uk/img/media/e1e5d4887c52e39e7d648edd4526b0fab8e9c421/0_0_3479_2566/master/3479.jpg?width=780&quality=45&auto=format&fit=max&dpr=2&s=47077c7246ea7913501d59c1c85c5c93″,"width":1560},{"src":"https://i.guim.co.uk/img/media/e1e5d4887c52e39e7d648edd4526b0fab8e9c421/0_0_3479_2566/master/3479.jpg?width=620&quality=85&auto=format&fit=max&s=2b429c721b98ed7b7ad1a8764fd4d855″,"width":620},{"src":"https://i.guim.co.uk/img/media/e1e5d4887c52e39e7d648edd4526b0fab8e9c421/0_0_3479_2566/master/3479.jpg?width=620&quality=45&auto=format&fit=max&dpr=2&s=8801f240c255cb2a55145c5187eda80a","width":1240},{"src":"https://i.guim.co.uk/img/media/e1e5d4887c52e39e7d648edd4526b0fab8e9c421/0_0_3479_2566/master/3479.jpg?width=605&quality=85&auto=format&fit=max&s=ff843eedcab0aa6710c006f9905129d1″,"width":605},{"src":"https://i.guim.co.uk/img/media/e1e5d4887c52e39e7d648edd4526b0fab8e9c421/0_0_3479_2566/master/3479.jpg?width=605&quality=45&auto=format&fit=max&dpr=2&s=4e4da3fc210bf22979a37e80541d78db","width":1210},{"src":"https://i.guim.co.uk/img/media/e1e5d4887c52e39e7d648edd4526b0fab8e9c421/0_0_3479_2566/master/3479.jpg?width=445&quality=85&auto=format&fit=max&s=c662ada735fefbcc99a2b5227a022e25″,"width":445},{"src":"https://i.guim.co.uk/img/media/e1e5d4887c52e39e7d648edd4526b0fab8e9c421/0_0_3479_2566/master/3479.jpg?width=445&quality=45&auto=format&fit=max&dpr=2&s=e5b004224d320052b59ef19df47356be","width":890}]},{"weighting":"halfwidth","srcSet":[{"src":"https://i.guim.co.uk/img/media/e1e5d4887c52e39e7d648edd4526b0fab8e9c421/0_0_3479_2566/master/3479.jpg?width=620&quality=85&auto=format&fit=max&s=2b429c721b98ed7b7ad1a8764fd4d855″,"width":620},{"src":"https://i.guim.co.uk/img/media/e1e5d4887c52e39e7d648edd4526b0fab8e9c421/0_0_3479_2566/master/3479.jpg?width=620&quality=45&auto=format&fit=max&dpr=2&s=8801f240c255cb2a55145c5187eda80a","width":1240},{"src":"https://i.guim.co.uk/img/media/e1e5d4887c52e39e7d648edd4526b0fab8e9c421/0_0_3479_2566/master/3479.jpg?width=605&quality=85&auto=format&fit=max&s=ff843eedcab0aa6710c006f9905129d1″,"width":605},{"src":"https://i.guim.co.uk/img/media/e1e5d4887c52e39e7d648edd4526b0fab8e9c421/0_0_3479_2566/master/3479.jpg?width=605&quality=45&auto=format&fit=max&dpr=2&s=4e4da3fc210bf22979a37e80541d78db","width":1210},{"src":"https://i.guim.co.uk/img/media/e1e5d4887c52e39e7d648edd4526b0fab8e9c421/0_0_3479_2566/master/3479.jpg?width=445&quality=85&auto=format&fit=max&s=c662ada735fefbcc99a2b5227a022e25″,"width":445},{"src":"https://i.guim.co.uk/img/media/e1e5d4887c52e39e7d648edd4526b0fab8e9c421/0_0_3479_2566/master/3479.jpg?width=445&quality=45&auto=format&fit=max&dpr=2&s=e5b004224d320052b59ef19df47356be","width":890}]},{"weighting":"immersive","srcSet":[{"src":"https://i.guim.co.uk/img/media/e1e5d4887c52e39e7d648edd4526b0fab8e9c421/0_0_3479_2566/master/3479.jpg?width=1900&quality=85&auto=format&fit=max&s=f603fc0bf77b3b2ea83e04a9074d151d","width":1900},{"src":"https://i.guim.co.uk/img/media/e1e5d4887c52e39e7d648edd4526b0fab8e9c421/0_0_3479_2566/master/3479.jpg?width=1900&quality=45&auto=format&fit=max&dpr=2&s=d57c21c557415bfa7966231d62601f1f","width":3800},{"src":"https://i.guim.co.uk/img/media/e1e5d4887c52e39e7d648edd4526b0fab8e9c421/0_0_3479_2566/master/3479.jpg?width=1300&quality=85&auto=format&fit=max&s=622193d9af9eb9e81e2d270f87e61c95″,"width":1300},{"src":"https://i.guim.co.uk/img/media/e1e5d4887c52e39e7d648edd4526b0fab8e9c421/0_0_3479_2566/master/3479.jpg?width=1300&quality=45&auto=format&fit=max&dpr=2&s=372d7a416092e119ffd5e1f00e2e11a7″,"width":2600},{"src":"https://i.guim.co.uk/img/media/e1e5d4887c52e39e7d648edd4526b0fab8e9c421/0_0_3479_2566/master/3479.jpg?width=1140&quality=85&auto=format&fit=max&s=88c7074a7a622c3780dd26e181880c9c","width":1140},{"src":"https://i.guim.co.uk/img/media/e1e5d4887c52e39e7d648edd4526b0fab8e9c421/0_0_3479_2566/master/3479.jpg?width=1140&quality=45&auto=format&fit=max&dpr=2&s=2eac05a621b569febbba6dd17a26ddb6″,"width":2280},{"src":"https://i.guim.co.uk/img/media/e1e5d4887c52e39e7d648edd4526b0fab8e9c421/0_0_3479_2566/master/3479.jpg?width=980&quality=85&auto=format&fit=max&s=f5a126337bb1f01caa3b7f9f85400948″,"width":980},{"src":"https://i.guim.co.uk/img/media/e1e5d4887c52e39e7d648edd4526b0fab8e9c421/0_0_3479_2566/master/3479.jpg?width=980&quality=45&auto=format&fit=max&dpr=2&s=7507a56ead8ca67ecfd860e125c63c62″,"width":1960},{"src":"https://i.guim.co.uk/img/media/e1e5d4887c52e39e7d648edd4526b0fab8e9c421/0_0_3479_2566/master/3479.jpg?width=740&quality=85&auto=format&fit=max&s=b1cebcb386289476db0c2003bc2d8a8c","width":740},{"src":"https://i.guim.co.uk/img/media/e1e5d4887c52e39e7d648edd4526b0fab8e9c421/0_0_3479_2566/master/3479.jpg?width=740&quality=45&auto=format&fit=max&dpr=2&s=a2a4f30fa636162ab0a08fe7a6acf48b","width":1480},{"src":"https://i.guim.co.uk/img/media/e1e5d4887c52e39e7d648edd4526b0fab8e9c421/0_0_3479_2566/master/3479.jpg?width=660&quality=85&auto=format&fit=max&s=fa6591a1d9ef63118c3142c7e6c179af","width":660},{"src":"https://i.guim.co.uk/img/media/e1e5d4887c52e39e7d648edd4526b0fab8e9c421/0_0_3479_2566/master/3479.jpg?width=660&quality=45&auto=format&fit=max&dpr=2&s=872cf6125a5f705df00f6f8d760b57d5″,"width":1320},{"src":"https://i.guim.co.uk/img/media/e1e5d4887c52e39e7d648edd4526b0fab8e9c421/0_0_3479_2566/master/3479.jpg?width=480&quality=85&auto=format&fit=max&s=bf183dde8d423742aa245afb29ce8906″,"width":480},{"src":"https://i.guim.co.uk/img/media/e1e5d4887c52e39e7d648edd4526b0fab8e9c421/0_0_3479_2566/master/3479.jpg?width=480&quality=45&auto=format&fit=max&dpr=2&s=6db50cd93bbbaaa752b8461b3a0d2d46″,"width":960}]}],"elementId":"e5794342-1eaa-4a24-a991-89e2efcc74aa"}],"attributes":{"pinned":false,"keyEvent":true,"abstract":false},"blockCreatedOn":1664629452000,"blockCreatedOnShow":"09.04 EDT","blockLastUpdated":1664629608000,"blockLastUpdatedDisplay":"09.06 EDT","blockFirstRevealed":1664629608000,"blockFirstPublishedDisplay":"09.06 EDT","blockFirstPublishedDisplayNoTimezone":"09.06″,"identify":"Fulham v Newcastle United line-ups","individuals":[],"primaryDateLine":"Sat 1 Oct 2022 09.17 EDT","secondaryDateLine":"First revealed on Sat 1 Oct 2022 08.30 EDT"},{"identity":"6338384c8f0883d28b585ccb","parts":[{"_type":"model.dotcomrendering.pageElements.TextBlockElement","html":"

Premier League: Granit Xhaka has fired Arsenal into a thoroughly deserved 3-1 lead over 10-man Tottenham Hotspur.

","elementId":"23390d7f-ccb3-4f86-ae78-67f94b4886ee"}],"attributes":{"pinned":false,"keyEvent":true,"abstract":false},"blockCreatedOn":1664628812000,"blockCreatedOnShow":"08.53 EDT","blockLastUpdated":1664628890000,"blockLastUpdatedDisplay":"08.54 EDT","blockFirstRevealed":1664628890000,"blockFirstPublishedDisplay":"08.54 EDT","blockFirstPublishedDisplayNoTimezone":"08.54″,"identify":"GOAL! Arsenal 3-1 Tottenham Hotspur (Xhaka 67)","individuals":[],"primaryDateLine":"Sat 1 Oct 2022 09.17 EDT","secondaryDateLine":"First revealed on Sat 1 Oct 2022 08.30 EDT"},{"identity":"6338377f8f086bb4a78ec615″,"parts":[{"_type":"model.dotcomrendering.pageElements.TextBlockElement","html":"

Premier League: There's been a red card at the Emirates, but for who Scott Murray?

","elementId":"ac53ebd3-69ed-4d7f-a37b-18721916eb04″},{"_type":"model.dotcomrendering.pageElements.RichLinkBlockElement","url":"https://www.theguardian.com/football/live/2022/oct/01/arsenal-v-tottenham-premier-league-live-score-updates","text":"Arsenal v Tottenham: Premier League – live","prefix":"Related: ","role":"thumbnail","elementId":"6424c2c6-3b7d-4c9a-8bfc-693d86fc6acf"}],"attributes":{"pinned":false,"keyEvent":true,"abstract":false},"blockCreatedOn":1664628607000,"blockCreatedOnShow":"08.50 EDT","blockLastUpdated":1664628712000,"blockLastUpdatedDisplay":"08.51 EDT","blockFirstRevealed":1664628712000,"blockFirstPublishedDisplay":"08.51 EDT","blockFirstPublishedDisplayNoTimezone":"08.51″,"identify":"A sending-off within the North London Derby …","individuals":[],"primaryDateLine":"Sat 1 Oct 2022 09.17 EDT","secondaryDateLine":"First revealed on Sat 1 Oct 2022 08.30 EDT"},{"identity":"633834a28f086bb4a78ec5f6″,"parts":[{"_type":"model.dotcomrendering.pageElements.TextBlockElement","html":"

Premier League: Gabriel Jesus has capitalised on a Hugo Lloris error to put Arsenal back in front early in the second half. Follow the action with Scott Murray …

","elementId":"daf887af-385b-4d1d-9bb2-4703236cc263″},{"_type":"model.dotcomrendering.pageElements.RichLinkBlockElement","url":"https://www.theguardian.com/football/live/2022/oct/01/arsenal-v-tottenham-premier-league-live-score-updates","text":"Arsenal v Tottenham: Premier League – live","prefix":"Related: ","role":"thumbnail","elementId":"b7e8cc59-f5f0-4245-98ec-c0db945d8b19″}],"attributes":{"pinned":false,"keyEvent":true,"abstract":false},"blockCreatedOn":1664627874000,"blockCreatedOnShow":"08.37 EDT","blockLastUpdated":1664628006000,"blockLastUpdatedDisplay":"08.40 EDT","blockFirstRevealed":1664628006000,"blockFirstPublishedDisplay":"08.40 EDT","blockFirstPublishedDisplayNoTimezone":"08.40″,"identify":"GOAL! Arsenal 2-1 Tottenham (Jesus 49)","individuals":[],"primaryDateLine":"Sat 1 Oct 2022 09.17 EDT","secondaryDateLine":"First revealed on Sat 1 Oct 2022 08.30 EDT"},{"identity":"6336c1758f08ec87f1105363″,"parts":[{"_type":"model.dotcomrendering.pageElements.TextBlockElement","html":"

With the international break in the rear view mirror and the World Cup looming on the horizon, a jam-packed October schedule begins with a fascinating afternoon's action. Arsenal and Tottenham Hotspur got proceedings under way at the Emirates in the first North Lond derby of the season, where the sides are level at one goal apiece at half-time after a Harry Kane penalty cancelled out Thomas Partey's opener.

","elementId":"92d475cb-8af3-491c-9fef-cfe0c0d471c5″},{"_type":"model.dotcomrendering.pageElements.TextBlockElement","html":"

Later on, Roberto De Zerbi faces one of the stiffest top flight tests imaginable when he attempts to mastermind victory over Liverpool at Anfield in his first match in charge of Brighton. Meanwhile in London, Fulham will hope to continue their good start to the season against a Newcastle side looking for their first win since the opening day of the season, while Graham Potter takes charge of his Chelsea for the first time in the Premier League at Crystal Palace.

","elementId":"bc33c404-a2bb-443c-adf7-0233b3ec6214″},{"_type":"model.dotcomrendering.pageElements.TextBlockElement","html":"

On the south coast, Bournemouth host Brentford in the first ever top flight match between the two side, while Southampton entertain Everton at St Mary's in today's other three o'clock kick-off. Later this afternoon, West Ham will attempt to jump-start their season when they take on Wolves at the London Stadium. We'll bring you line-ups, news of all the goals as they go in and keep a roving eye on proceedings in the EFL.

","elementId":"9896467b-2c74-47c6-91bd-a2f653606f18″},{"_type":"model.dotcomrendering.pageElements.ImageBlockElement","media":{"allImages":[{"index":0,"fields":{"height":"1469″,"width":"2174″},"mediaType":"Image","mimeType":"image/jpeg","url":"https://media.guim.co.uk/e226839f39820824870073e0a1f9c4b505b78f1c/0_0_2174_1469/2174.jpg"},{"index":1,"fields":{"isMaster":"true","height":"1469″,"width":"2174″},"mediaType":"Image","mimeType":"image/jpeg","url":"https://media.guim.co.uk/e226839f39820824870073e0a1f9c4b505b78f1c/0_0_2174_1469/master/2174.jpg"},{"index":2,"fields":{"height":"1351″,"width":"2000″},"mediaType":"Image","mimeType":"image/jpeg","url":"https://media.guim.co.uk/e226839f39820824870073e0a1f9c4b505b78f1c/0_0_2174_1469/2000.jpg"},{"index":3,"fields":{"height":"676″,"width":"1000″},"mediaType":"Image","mimeType":"image/jpeg","url":"https://media.guim.co.uk/e226839f39820824870073e0a1f9c4b505b78f1c/0_0_2174_1469/1000.jpg"},{"index":4,"fields":{"height":"338″,"width":"500″},"mediaType":"Image","mimeType":"image/jpeg","url":"https://media.guim.co.uk/e226839f39820824870073e0a1f9c4b505b78f1c/0_0_2174_1469/500.jpg"},{"index":5,"fields":{"height":"95″,"width":"140″},"mediaType":"Image","mimeType":"image/jpeg","url":"https://media.guim.co.uk/e226839f39820824870073e0a1f9c4b505b78f1c/0_0_2174_1469/140.jpg"}]},"knowledge":{"alt":"Gabriel Jesus and Eric Dier","caption":"Gabriel Jesus tussles for the ball with Eric Dier all over an early change on the Emirates Stadium.","credit score":"Photograph: David Klein/Reuters"},"displayCredit":true,"function":"inline","imageSources":[{"weighting":"inline","srcSet":[{"src":"https://i.guim.co.uk/img/media/e226839f39820824870073e0a1f9c4b505b78f1c/0_0_2174_1469/master/2174.jpg?width=620&quality=85&auto=format&fit=max&s=4bd425eb462d2dcabc38cd1fbbf2a3c3″,"width":620},{"src":"https://i.guim.co.uk/img/media/e226839f39820824870073e0a1f9c4b505b78f1c/0_0_2174_1469/master/2174.jpg?width=620&quality=45&auto=format&fit=max&dpr=2&s=748175d8427f17d5705447f4bd9f6e81″,"width":1240},{"src":"https://i.guim.co.uk/img/media/e226839f39820824870073e0a1f9c4b505b78f1c/0_0_2174_1469/master/2174.jpg?width=605&quality=85&auto=format&fit=max&s=16f72a889673ef26e1b52866e5962128″,"width":605},{"src":"https://i.guim.co.uk/img/media/e226839f39820824870073e0a1f9c4b505b78f1c/0_0_2174_1469/master/2174.jpg?width=605&quality=45&auto=format&fit=max&dpr=2&s=2f15a6272f32f432abf1e4b0febb7c2c","width":1210},{"src":"https://i.guim.co.uk/img/media/e226839f39820824870073e0a1f9c4b505b78f1c/0_0_2174_1469/master/2174.jpg?width=445&quality=85&auto=format&fit=max&s=500e9a0d0b8db091cf393359d29427d4″,"width":445},{"src":"https://i.guim.co.uk/img/media/e226839f39820824870073e0a1f9c4b505b78f1c/0_0_2174_1469/master/2174.jpg?width=445&quality=45&auto=format&fit=max&dpr=2&s=c05984cd1e2031935ef920f47ed6abcd","width":890}]},{"weighting":"thumbnail","srcSet":[{"src":"https://i.guim.co.uk/img/media/e226839f39820824870073e0a1f9c4b505b78f1c/0_0_2174_1469/master/2174.jpg?width=140&quality=85&auto=format&fit=max&s=257bf1fefa50f4b38ac4a2b04df0fc79″,"width":140},{"src":"https://i.guim.co.uk/img/media/e226839f39820824870073e0a1f9c4b505b78f1c/0_0_2174_1469/master/2174.jpg?width=140&quality=45&auto=format&fit=max&dpr=2&s=fe3771a2ea04f3efc26e242eecde91cf","width":280},{"src":"https://i.guim.co.uk/img/media/e226839f39820824870073e0a1f9c4b505b78f1c/0_0_2174_1469/master/2174.jpg?width=120&quality=85&auto=format&fit=max&s=2541226fdf9454950d2731d53df58f20″,"width":120},{"src":"https://i.guim.co.uk/img/media/e226839f39820824870073e0a1f9c4b505b78f1c/0_0_2174_1469/master/2174.jpg?width=120&quality=45&auto=format&fit=max&dpr=2&s=1efc5531e7cdd82e155ec252cdb02f15″,"width":240}]},{"weighting":"supporting","srcSet":[{"src":"https://i.guim.co.uk/img/media/e226839f39820824870073e0a1f9c4b505b78f1c/0_0_2174_1469/master/2174.jpg?width=380&quality=85&auto=format&fit=max&s=b6b13882c58d0c37e3422c193bba0b5c","width":380},{"src":"https://i.guim.co.uk/img/media/e226839f39820824870073e0a1f9c4b505b78f1c/0_0_2174_1469/master/2174.jpg?width=380&quality=45&auto=format&fit=max&dpr=2&s=47c029c9305ddbfffcef9e550984b8e2″,"width":760},{"src":"https://i.guim.co.uk/img/media/e226839f39820824870073e0a1f9c4b505b78f1c/0_0_2174_1469/master/2174.jpg?width=300&quality=85&auto=format&fit=max&s=928ad7a40e2ce68cec04f3476f117b8c","width":300},{"src":"https://i.guim.co.uk/img/media/e226839f39820824870073e0a1f9c4b505b78f1c/0_0_2174_1469/master/2174.jpg?width=300&quality=45&auto=format&fit=max&dpr=2&s=e7762c6a01fca67ced7510481e37dc98″,"width":600},{"src":"https://i.guim.co.uk/img/media/e226839f39820824870073e0a1f9c4b505b78f1c/0_0_2174_1469/master/2174.jpg?width=620&quality=85&auto=format&fit=max&s=4bd425eb462d2dcabc38cd1fbbf2a3c3″,"width":620},{"src":"https://i.guim.co.uk/img/media/e226839f39820824870073e0a1f9c4b505b78f1c/0_0_2174_1469/master/2174.jpg?width=620&quality=45&auto=format&fit=max&dpr=2&s=748175d8427f17d5705447f4bd9f6e81″,"width":1240},{"src":"https://i.guim.co.uk/img/media/e226839f39820824870073e0a1f9c4b505b78f1c/0_0_2174_1469/master/2174.jpg?width=605&quality=85&auto=format&fit=max&s=16f72a889673ef26e1b52866e5962128″,"width":605},{"src":"https://i.guim.co.uk/img/media/e226839f39820824870073e0a1f9c4b505b78f1c/0_0_2174_1469/master/2174.jpg?width=605&quality=45&auto=format&fit=max&dpr=2&s=2f15a6272f32f432abf1e4b0febb7c2c","width":1210},{"src":"https://i.guim.co.uk/img/media/e226839f39820824870073e0a1f9c4b505b78f1c/0_0_2174_1469/master/2174.jpg?width=445&quality=85&auto=format&fit=max&s=500e9a0d0b8db091cf393359d29427d4″,"width":445},{"src":"https://i.guim.co.uk/img/media/e226839f39820824870073e0a1f9c4b505b78f1c/0_0_2174_1469/master/2174.jpg?width=445&quality=45&auto=format&fit=max&dpr=2&s=c05984cd1e2031935ef920f47ed6abcd","width":890}]},{"weighting":"show off","srcSet":[{"src":"https://i.guim.co.uk/img/media/e226839f39820824870073e0a1f9c4b505b78f1c/0_0_2174_1469/master/2174.jpg?width=860&quality=85&auto=format&fit=max&s=7fa62d44124f4e7ce5cbd6a1bf99fd69″,"width":860},{"src":"https://i.guim.co.uk/img/media/e226839f39820824870073e0a1f9c4b505b78f1c/0_0_2174_1469/master/2174.jpg?width=860&quality=45&auto=format&fit=max&dpr=2&s=f8214bb22119fefab8a82d39a00489f4″,"width":1720},{"src":"https://i.guim.co.uk/img/media/e226839f39820824870073e0a1f9c4b505b78f1c/0_0_2174_1469/master/2174.jpg?width=780&quality=85&auto=format&fit=max&s=a0c75428b681b23f5fb8621811a08b84″,"width":780},{"src":"https://i.guim.co.uk/img/media/e226839f39820824870073e0a1f9c4b505b78f1c/0_0_2174_1469/master/2174.jpg?width=780&quality=45&auto=format&fit=max&dpr=2&s=be5ca82189eeb7358e1c687778ef2499″,"width":1560},{"src":"https://i.guim.co.uk/img/media/e226839f39820824870073e0a1f9c4b505b78f1c/0_0_2174_1469/master/2174.jpg?width=620&quality=85&auto=format&fit=max&s=4bd425eb462d2dcabc38cd1fbbf2a3c3″,"width":620},{"src":"https://i.guim.co.uk/img/media/e226839f39820824870073e0a1f9c4b505b78f1c/0_0_2174_1469/master/2174.jpg?width=620&quality=45&auto=format&fit=max&dpr=2&s=748175d8427f17d5705447f4bd9f6e81″,"width":1240},{"src":"https://i.guim.co.uk/img/media/e226839f39820824870073e0a1f9c4b505b78f1c/0_0_2174_1469/master/2174.jpg?width=605&quality=85&auto=format&fit=max&s=16f72a889673ef26e1b52866e5962128″,"width":605},{"src":"https://i.guim.co.uk/img/media/e226839f39820824870073e0a1f9c4b505b78f1c/0_0_2174_1469/master/2174.jpg?width=605&quality=45&auto=format&fit=max&dpr=2&s=2f15a6272f32f432abf1e4b0febb7c2c","width":1210},{"src":"https://i.guim.co.uk/img/media/e226839f39820824870073e0a1f9c4b505b78f1c/0_0_2174_1469/master/2174.jpg?width=445&quality=85&auto=format&fit=max&s=500e9a0d0b8db091cf393359d29427d4″,"width":445},{"src":"https://i.guim.co.uk/img/media/e226839f39820824870073e0a1f9c4b505b78f1c/0_0_2174_1469/master/2174.jpg?width=445&quality=45&auto=format&fit=max&dpr=2&s=c05984cd1e2031935ef920f47ed6abcd","width":890}]},{"weighting":"halfwidth","srcSet":[{"src":"https://i.guim.co.uk/img/media/e226839f39820824870073e0a1f9c4b505b78f1c/0_0_2174_1469/master/2174.jpg?width=620&quality=85&auto=format&fit=max&s=4bd425eb462d2dcabc38cd1fbbf2a3c3″,"width":620},{"src":"https://i.guim.co.uk/img/media/e226839f39820824870073e0a1f9c4b505b78f1c/0_0_2174_1469/master/2174.jpg?width=620&quality=45&auto=format&fit=max&dpr=2&s=748175d8427f17d5705447f4bd9f6e81″,"width":1240},{"src":"https://i.guim.co.uk/img/media/e226839f39820824870073e0a1f9c4b505b78f1c/0_0_2174_1469/master/2174.jpg?width=605&quality=85&auto=format&fit=max&s=16f72a889673ef26e1b52866e5962128″,"width":605},{"src":"https://i.guim.co.uk/img/media/e226839f39820824870073e0a1f9c4b505b78f1c/0_0_2174_1469/master/2174.jpg?width=605&quality=45&auto=format&fit=max&dpr=2&s=2f15a6272f32f432abf1e4b0febb7c2c","width":1210},{"src":"https://i.guim.co.uk/img/media/e226839f39820824870073e0a1f9c4b505b78f1c/0_0_2174_1469/master/2174.jpg?width=445&quality=85&auto=format&fit=max&s=500e9a0d0b8db091cf393359d29427d4″,"width":445},{"src":"https://i.guim.co.uk/img/media/e226839f39820824870073e0a1f9c4b505b78f1c/0_0_2174_1469/master/2174.jpg?width=445&quality=45&auto=format&fit=max&dpr=2&s=c05984cd1e2031935ef920f47ed6abcd","width":890}]},{"weighting":"immersive","srcSet":[{"src":"https://i.guim.co.uk/img/media/e226839f39820824870073e0a1f9c4b505b78f1c/0_0_2174_1469/master/2174.jpg?width=1900&quality=85&auto=format&fit=max&s=0c9a5bb7c239c6ed8e9af64d72f0263f","width":1900},{"src":"https://i.guim.co.uk/img/media/e226839f39820824870073e0a1f9c4b505b78f1c/0_0_2174_1469/master/2174.jpg?width=1900&quality=45&auto=format&fit=max&dpr=2&s=d480ef58515ca69bf175f24efbd3e410″,"width":3800},{"src":"https://i.guim.co.uk/img/media/e226839f39820824870073e0a1f9c4b505b78f1c/0_0_2174_1469/master/2174.jpg?width=1300&quality=85&auto=format&fit=max&s=21832bb7be7467ff73f6b9964ed56fa3″,"width":1300},{"src":"https://i.guim.co.uk/img/media/e226839f39820824870073e0a1f9c4b505b78f1c/0_0_2174_1469/master/2174.jpg?width=1300&quality=45&auto=format&fit=max&dpr=2&s=4ad96f89fdb702fe15f5c1cdb6242e4a","width":2600},{"src":"https://i.guim.co.uk/img/media/e226839f39820824870073e0a1f9c4b505b78f1c/0_0_2174_1469/master/2174.jpg?width=1140&quality=85&auto=format&fit=max&s=7a61d58ef798e98a97b9278bff1c9659″,"width":1140},{"src":"https://i.guim.co.uk/img/media/e226839f39820824870073e0a1f9c4b505b78f1c/0_0_2174_1469/master/2174.jpg?width=1140&quality=45&auto=format&fit=max&dpr=2&s=be5a5271ae3dfb9a7f395afa215de437″,"width":2280},{"src":"https://i.guim.co.uk/img/media/e226839f39820824870073e0a1f9c4b505b78f1c/0_0_2174_1469/master/2174.jpg?width=980&quality=85&auto=format&fit=max&s=4c7e78dcba9412e0cafc6a26e04ada1f","width":980},{"src":"https://i.guim.co.uk/img/media/e226839f39820824870073e0a1f9c4b505b78f1c/0_0_2174_1469/master/2174.jpg?width=980&quality=45&auto=format&fit=max&dpr=2&s=389e6d63dfbc6645eaf96ea1e3f81cc0″,"width":1960},{"src":"https://i.guim.co.uk/img/media/e226839f39820824870073e0a1f9c4b505b78f1c/0_0_2174_1469/master/2174.jpg?width=740&quality=85&auto=format&fit=max&s=dc5c167da29d5582b267f1ef495f327e","width":740},{"src":"https://i.guim.co.uk/img/media/e226839f39820824870073e0a1f9c4b505b78f1c/0_0_2174_1469/master/2174.jpg?width=740&quality=45&auto=format&fit=max&dpr=2&s=d9114987079de82eaaf07a165f8333f2″,"width":1480},{"src":"https://i.guim.co.uk/img/media/e226839f39820824870073e0a1f9c4b505b78f1c/0_0_2174_1469/master/2174.jpg?width=660&quality=85&auto=format&fit=max&s=a2ebb6c91c74d52473cf746a3e30668b","width":660},{"src":"https://i.guim.co.uk/img/media/e226839f39820824870073e0a1f9c4b505b78f1c/0_0_2174_1469/master/2174.jpg?width=660&quality=45&auto=format&fit=max&dpr=2&s=c9ce5f4b5037dfa4bfe4592c95a673e6″,"width":1320},{"src":"https://i.guim.co.uk/img/media/e226839f39820824870073e0a1f9c4b505b78f1c/0_0_2174_1469/master/2174.jpg?width=480&quality=85&auto=format&fit=max&s=7655805ff03a4a054fd9791e1a1faa87″,"width":480},{"src":"https://i.guim.co.uk/img/media/e226839f39820824870073e0a1f9c4b505b78f1c/0_0_2174_1469/master/2174.jpg?width=480&quality=45&auto=format&fit=max&dpr=2&s=9fce05f24ad16cc808c466785a1c7aaa","width":960}]}],"elementId":"f900e263-0fc6-4d08-8bf7-34c84429cfdc"}],"attributes":{"pinned":false,"keyEvent":true,"abstract":false},"blockCreatedOn":1664627401000,"blockCreatedOnShow":"08.30 EDT","blockLastUpdated":1664627186000,"blockLastUpdatedDisplay":"08.26 EDT","blockFirstRevealed":1664627401000,"blockFirstPublishedDisplay":"08.30 EDT","blockFirstPublishedDisplayNoTimezone":"08.30″,"identify":"Premier League clockwatch","individuals":[],"primaryDateLine":"Sat 1 Oct 2022 09.17 EDT","secondaryDateLine":"First revealed on Sat 1 Oct 2022 08.30 EDT"},{"identity":"633821658f08ec87f1105ef0″,"parts":[{"_type":"model.dotcomrendering.pageElements.TextBlockElement","html":"
n

Arsenal 1-1 Tottenham Hotspur (half-time)

n

Bournemouth v Brighton

n

Crystal Palace v Chelsea

n

Fulham v Newcastle United

n

Liverpool v Brighton

n

Southampton v Everton

n

West Ham v Wolves (5.30pm)

n
","elementId":"5a1c48c8-90c6-46d8-a9ed-0349af5bca48″},{"_type":"model.dotcomrendering.pageElements.ImageBlockElement","media":{"allImages":[{"index":0,"fields":{"height":"3353″,"width":"5032″},"mediaType":"Image","mimeType":"image/jpeg","url":"https://media.guim.co.uk/bbc438b003a29d358a842847cbc80d7c5953d49f/0_0_5032_3353/5032.jpg"},{"index":1,"fields":{"isMaster":"true","height":"3353″,"width":"5032″},"mediaType":"Image","mimeType":"image/jpeg","url":"https://media.guim.co.uk/bbc438b003a29d358a842847cbc80d7c5953d49f/0_0_5032_3353/master/5032.jpg"},{"index":2,"fields":{"height":"1333″,"width":"2000″},"mediaType":"Image","mimeType":"image/jpeg","url":"https://media.guim.co.uk/bbc438b003a29d358a842847cbc80d7c5953d49f/0_0_5032_3353/2000.jpg"},{"index":3,"fields":{"height":"666″,"width":"1000″},"mediaType":"Image","mimeType":"image/jpeg","url":"https://media.guim.co.uk/bbc438b003a29d358a842847cbc80d7c5953d49f/0_0_5032_3353/1000.jpg"},{"index":4,"fields":{"height":"333″,"width":"500″},"mediaType":"Image","mimeType":"image/jpeg","url":"https://media.guim.co.uk/bbc438b003a29d358a842847cbc80d7c5953d49f/0_0_5032_3353/500.jpg"},{"index":5,"fields":{"height":"93″,"width":"140″},"mediaType":"Image","mimeType":"image/jpeg","url":"https://media.guim.co.uk/bbc438b003a29d358a842847cbc80d7c5953d49f/0_0_5032_3353/140.jpg"}]},"knowledge":{"alt":"Tottenham Hotspur celebrate","caption":"Harry Kane receives the congratulations of his Tottenham Hotspur team-mates after equalising from the spot.","credit score":"Photograph: Tottenham Hotspur FC/Getty Images"},"displayCredit":true,"function":"inline","imageSources":[{"weighting":"inline","srcSet":[{"src":"https://i.guim.co.uk/img/media/bbc438b003a29d358a842847cbc80d7c5953d49f/0_0_5032_3353/master/5032.jpg?width=620&quality=85&auto=format&fit=max&s=e3c0b5cd0cd0143ba4ebbcceb3b14edf","width":620},{"src":"https://i.guim.co.uk/img/media/bbc438b003a29d358a842847cbc80d7c5953d49f/0_0_5032_3353/master/5032.jpg?width=620&quality=45&auto=format&fit=max&dpr=2&s=c73bc9f826d87c563ea6667eb9bcfbb0″,"width":1240},{"src":"https://i.guim.co.uk/img/media/bbc438b003a29d358a842847cbc80d7c5953d49f/0_0_5032_3353/master/5032.jpg?width=605&quality=85&auto=format&fit=max&s=7d8fcd82ad259215b68cf1a612b60903″,"width":605},{"src":"https://i.guim.co.uk/img/media/bbc438b003a29d358a842847cbc80d7c5953d49f/0_0_5032_3353/master/5032.jpg?width=605&quality=45&auto=format&fit=max&dpr=2&s=76a009122d32521aec05d943556d58d1″,"width":1210},{"src":"https://i.guim.co.uk/img/media/bbc438b003a29d358a842847cbc80d7c5953d49f/0_0_5032_3353/master/5032.jpg?width=445&quality=85&auto=format&fit=max&s=fca42c4f6bd5e275112166882b9ce5be","width":445},{"src":"https://i.guim.co.uk/img/media/bbc438b003a29d358a842847cbc80d7c5953d49f/0_0_5032_3353/master/5032.jpg?width=445&quality=45&auto=format&fit=max&dpr=2&s=2a6433ebcdec8317660d50dae2269b28″,"width":890}]},{"weighting":"thumbnail","srcSet":[{"src":"https://i.guim.co.uk/img/media/bbc438b003a29d358a842847cbc80d7c5953d49f/0_0_5032_3353/master/5032.jpg?width=140&quality=85&auto=format&fit=max&s=fd8b8e51ca29cd255017d6ab317af390″,"width":140},{"src":"https://i.guim.co.uk/img/media/bbc438b003a29d358a842847cbc80d7c5953d49f/0_0_5032_3353/master/5032.jpg?width=140&quality=45&auto=format&fit=max&dpr=2&s=b32aaead3d85497df4c20fa7583e3860″,"width":280},{"src":"https://i.guim.co.uk/img/media/bbc438b003a29d358a842847cbc80d7c5953d49f/0_0_5032_3353/master/5032.jpg?width=120&quality=85&auto=format&fit=max&s=8f51b1961bca437721ab0709ac8f3cd0″,"width":120},{"src":"https://i.guim.co.uk/img/media/bbc438b003a29d358a842847cbc80d7c5953d49f/0_0_5032_3353/master/5032.jpg?width=120&quality=45&auto=format&fit=max&dpr=2&s=adc1400f989104f54fb3e261a61025e2″,"width":240}]},{"weighting":"supporting","srcSet":[{"src":"https://i.guim.co.uk/img/media/bbc438b003a29d358a842847cbc80d7c5953d49f/0_0_5032_3353/master/5032.jpg?width=380&quality=85&auto=format&fit=max&s=137505824c18376fc64b88e2bec51f90″,"width":380},{"src":"https://i.guim.co.uk/img/media/bbc438b003a29d358a842847cbc80d7c5953d49f/0_0_5032_3353/master/5032.jpg?width=380&quality=45&auto=format&fit=max&dpr=2&s=65a4e50a5d9bc8d1e4c178601aaa2868″,"width":760},{"src":"https://i.guim.co.uk/img/media/bbc438b003a29d358a842847cbc80d7c5953d49f/0_0_5032_3353/master/5032.jpg?width=300&quality=85&auto=format&fit=max&s=4caed2bf44e49b9f85e0d7b1b815453b","width":300},{"src":"https://i.guim.co.uk/img/media/bbc438b003a29d358a842847cbc80d7c5953d49f/0_0_5032_3353/master/5032.jpg?width=300&quality=45&auto=format&fit=max&dpr=2&s=94e354a384ab3f45b2190eb83279d6ad","width":600},{"src":"https://i.guim.co.uk/img/media/bbc438b003a29d358a842847cbc80d7c5953d49f/0_0_5032_3353/master/5032.jpg?width=620&quality=85&auto=format&fit=max&s=e3c0b5cd0cd0143ba4ebbcceb3b14edf","width":620},{"src":"https://i.guim.co.uk/img/media/bbc438b003a29d358a842847cbc80d7c5953d49f/0_0_5032_3353/master/5032.jpg?width=620&quality=45&auto=format&fit=max&dpr=2&s=c73bc9f826d87c563ea6667eb9bcfbb0″,"width":1240},{"src":"https://i.guim.co.uk/img/media/bbc438b003a29d358a842847cbc80d7c5953d49f/0_0_5032_3353/master/5032.jpg?width=605&quality=85&auto=format&fit=max&s=7d8fcd82ad259215b68cf1a612b60903″,"width":605},{"src":"https://i.guim.co.uk/img/media/bbc438b003a29d358a842847cbc80d7c5953d49f/0_0_5032_3353/master/5032.jpg?width=605&quality=45&auto=format&fit=max&dpr=2&s=76a009122d32521aec05d943556d58d1″,"width":1210},{"src":"https://i.guim.co.uk/img/media/bbc438b003a29d358a842847cbc80d7c5953d49f/0_0_5032_3353/master/5032.jpg?width=445&quality=85&auto=format&fit=max&s=fca42c4f6bd5e275112166882b9ce5be","width":445},{"src":"https://i.guim.co.uk/img/media/bbc438b003a29d358a842847cbc80d7c5953d49f/0_0_5032_3353/master/5032.jpg?width=445&quality=45&auto=format&fit=max&dpr=2&s=2a6433ebcdec8317660d50dae2269b28″,"width":890}]},{"weighting":"show off","srcSet":[{"src":"https://i.guim.co.uk/img/media/bbc438b003a29d358a842847cbc80d7c5953d49f/0_0_5032_3353/master/5032.jpg?width=860&quality=85&auto=format&fit=max&s=7c3e7ee382a5221b8a4097f0173bef6b","width":860},{"src":"https://i.guim.co.uk/img/media/bbc438b003a29d358a842847cbc80d7c5953d49f/0_0_5032_3353/master/5032.jpg?width=860&quality=45&auto=format&fit=max&dpr=2&s=0b27ef6db2d27f5d4e5658564a3d034e","width":1720},{"src":"https://i.guim.co.uk/img/media/bbc438b003a29d358a842847cbc80d7c5953d49f/0_0_5032_3353/master/5032.jpg?width=780&quality=85&auto=format&fit=max&s=fa0ba061683fc11ab012afc18e8ec3e6″,"width":780},{"src":"https://i.guim.co.uk/img/media/bbc438b003a29d358a842847cbc80d7c5953d49f/0_0_5032_3353/master/5032.jpg?width=780&quality=45&auto=format&fit=max&dpr=2&s=b3b0be1f59cf350724b32cb93fb84fd5″,"width":1560},{"src":"https://i.guim.co.uk/img/media/bbc438b003a29d358a842847cbc80d7c5953d49f/0_0_5032_3353/master/5032.jpg?width=620&quality=85&auto=format&fit=max&s=e3c0b5cd0cd0143ba4ebbcceb3b14edf","width":620},{"src":"https://i.guim.co.uk/img/media/bbc438b003a29d358a842847cbc80d7c5953d49f/0_0_5032_3353/master/5032.jpg?width=620&quality=45&auto=format&fit=max&dpr=2&s=c73bc9f826d87c563ea6667eb9bcfbb0″,"width":1240},{"src":"https://i.guim.co.uk/img/media/bbc438b003a29d358a842847cbc80d7c5953d49f/0_0_5032_3353/master/5032.jpg?width=605&quality=85&auto=format&fit=max&s=7d8fcd82ad259215b68cf1a612b60903″,"width":605},{"src":"https://i.guim.co.uk/img/media/bbc438b003a29d358a842847cbc80d7c5953d49f/0_0_5032_3353/master/5032.jpg?width=605&quality=45&auto=format&fit=max&dpr=2&s=76a009122d32521aec05d943556d58d1″,"width":1210},{"src":"https://i.guim.co.uk/img/media/bbc438b003a29d358a842847cbc80d7c5953d49f/0_0_5032_3353/master/5032.jpg?width=445&quality=85&auto=format&fit=max&s=fca42c4f6bd5e275112166882b9ce5be","width":445},{"src":"https://i.guim.co.uk/img/media/bbc438b003a29d358a842847cbc80d7c5953d49f/0_0_5032_3353/master/5032.jpg?width=445&quality=45&auto=format&fit=max&dpr=2&s=2a6433ebcdec8317660d50dae2269b28″,"width":890}]},{"weighting":"halfwidth","srcSet":[{"src":"https://i.guim.co.uk/img/media/bbc438b003a29d358a842847cbc80d7c5953d49f/0_0_5032_3353/master/5032.jpg?width=620&quality=85&auto=format&fit=max&s=e3c0b5cd0cd0143ba4ebbcceb3b14edf","width":620},{"src":"https://i.guim.co.uk/img/media/bbc438b003a29d358a842847cbc80d7c5953d49f/0_0_5032_3353/master/5032.jpg?width=620&quality=45&auto=format&fit=max&dpr=2&s=c73bc9f826d87c563ea6667eb9bcfbb0″,"width":1240},{"src":"https://i.guim.co.uk/img/media/bbc438b003a29d358a842847cbc80d7c5953d49f/0_0_5032_3353/master/5032.jpg?width=605&quality=85&auto=format&fit=max&s=7d8fcd82ad259215b68cf1a612b60903″,"width":605},{"src":"https://i.guim.co.uk/img/media/bbc438b003a29d358a842847cbc80d7c5953d49f/0_0_5032_3353/master/5032.jpg?width=605&quality=45&auto=format&fit=max&dpr=2&s=76a009122d32521aec05d943556d58d1″,"width":1210},{"src":"https://i.guim.co.uk/img/media/bbc438b003a29d358a842847cbc80d7c5953d49f/0_0_5032_3353/master/5032.jpg?width=445&quality=85&auto=format&fit=max&s=fca42c4f6bd5e275112166882b9ce5be","width":445},{"src":"https://i.guim.co.uk/img/media/bbc438b003a29d358a842847cbc80d7c5953d49f/0_0_5032_3353/master/5032.jpg?width=445&quality=45&auto=format&fit=max&dpr=2&s=2a6433ebcdec8317660d50dae2269b28″,"width":890}]},{"weighting":"immersive","srcSet":[{"src":"https://i.guim.co.uk/img/media/bbc438b003a29d358a842847cbc80d7c5953d49f/0_0_5032_3353/master/5032.jpg?width=1900&quality=85&auto=format&fit=max&s=94b1e478c697d5bc2dc220a2808c8d4e","width":1900},{"src":"https://i.guim.co.uk/img/media/bbc438b003a29d358a842847cbc80d7c5953d49f/0_0_5032_3353/master/5032.jpg?width=1900&quality=45&auto=format&fit=max&dpr=2&s=926fe1242dad7273eba39f11d0990c04″,"width":3800},{"src":"https://i.guim.co.uk/img/media/bbc438b003a29d358a842847cbc80d7c5953d49f/0_0_5032_3353/master/5032.jpg?width=1300&quality=85&auto=format&fit=max&s=d7954c72cf098f7d2152a4778e4482b4″,"width":1300},{"src":"https://i.guim.co.uk/img/media/bbc438b003a29d358a842847cbc80d7c5953d49f/0_0_5032_3353/master/5032.jpg?width=1300&quality=45&auto=format&fit=max&dpr=2&s=1edbe3c027702a21e979d52d54ea9429″,"width":2600},{"src":"https://i.guim.co.uk/img/media/bbc438b003a29d358a842847cbc80d7c5953d49f/0_0_5032_3353/master/5032.jpg?width=1140&quality=85&auto=format&fit=max&s=ccbd56d15cd7a199c0ab85da80196707″,"width":1140},{"src":"https://i.guim.co.uk/img/media/bbc438b003a29d358a842847cbc80d7c5953d49f/0_0_5032_3353/master/5032.jpg?width=1140&quality=45&auto=format&fit=max&dpr=2&s=f443b25b96b0be404edc8c2f9fb501c3″,"width":2280},{"src":"https://i.guim.co.uk/img/media/bbc438b003a29d358a842847cbc80d7c5953d49f/0_0_5032_3353/master/5032.jpg?width=980&quality=85&auto=format&fit=max&s=e1e487dd3cd2a8a39899ae30d092b81d","width":980},{"src":"https://i.guim.co.uk/img/media/bbc438b003a29d358a842847cbc80d7c5953d49f/0_0_5032_3353/master/5032.jpg?width=980&quality=45&auto=format&fit=max&dpr=2&s=eb3932ee2a342b67b3d8bdb44205b620″,"width":1960},{"src":"https://i.guim.co.uk/img/media/bbc438b003a29d358a842847cbc80d7c5953d49f/0_0_5032_3353/master/5032.jpg?width=740&quality=85&auto=format&fit=max&s=d96d6fa2add629f5d90081c2d8fd5d01″,"width":740},{"src":"https://i.guim.co.uk/img/media/bbc438b003a29d358a842847cbc80d7c5953d49f/0_0_5032_3353/master/5032.jpg?width=740&quality=45&auto=format&fit=max&dpr=2&s=637ec9653732941b38a1b0c1b6ac50ad","width":1480},{"src":"https://i.guim.co.uk/img/media/bbc438b003a29d358a842847cbc80d7c5953d49f/0_0_5032_3353/master/5032.jpg?width=660&quality=85&auto=format&fit=max&s=371eba0baab0ae321dbc7dfc6decc10b","width":660},{"src":"https://i.guim.co.uk/img/media/bbc438b003a29d358a842847cbc80d7c5953d49f/0_0_5032_3353/master/5032.jpg?width=660&quality=45&auto=format&fit=max&dpr=2&s=b67c6d62c70e0133f4801658949884ff","width":1320},{"src":"https://i.guim.co.uk/img/media/bbc438b003a29d358a842847cbc80d7c5953d49f/0_0_5032_3353/master/5032.jpg?width=480&quality=85&auto=format&fit=max&s=9779ec896fe6a95501f11fdb923348f9″,"width":480},{"src":"https://i.guim.co.uk/img/media/bbc438b003a29d358a842847cbc80d7c5953d49f/0_0_5032_3353/master/5032.jpg?width=480&quality=45&auto=format&fit=max&dpr=2&s=ce80e95b1663e4e6a8c7bedc0853e71d","width":960}]}],"elementId":"7ea109e9-776f-48d2-a68f-43cb8fe8d13c"}],"attributes":{"pinned":false,"keyEvent":true,"abstract":false},"blockCreatedOn":1664627401000,"blockCreatedOnShow":"08.30 EDT","blockLastUpdated":1664627216000,"blockLastUpdatedDisplay":"08.26 EDT","blockFirstRevealed":1664627401000,"blockFirstPublishedDisplay":"08.30 EDT","blockFirstPublishedDisplayNoTimezone":"08.30″,"identify":"Today's Premier League fixtures","individuals":[],"primaryDateLine":"Sat 1 Oct 2022 09.17 EDT","secondaryDateLine":"First revealed on Sat 1 Oct 2022 08.30 EDT"}],"filter outKeyOccasions":false,"structure":{"show":0,"theme":2,"design":10},"identity":"key-events-carousel-mobile"}">
Key occasions
Liverpool v Brighton line-ups
Liverpool: Alisson, Alexander-Arnold, Matip, van Dijk, Tsimikas, Henderson, Fabinho, Thiago, Salah, Firmino, Carvalho.
Subs: Gomez, Milner, Adrian, Elliott, Jota, Diaz, Nunez, Arthur, Phillips.
Brighton: Sanchez, Veltman, Dunk, Webster, March, Caicedo, Mac Allister, Estupinan, Gross, Trossard, Welbeck.
Subs: Lamptey, Colwill, Lallana, Sarmiento, Enciso, Undav, Mitoma, Steele, Gilmour.
Referee: Andrew Madley (West Yorkshire)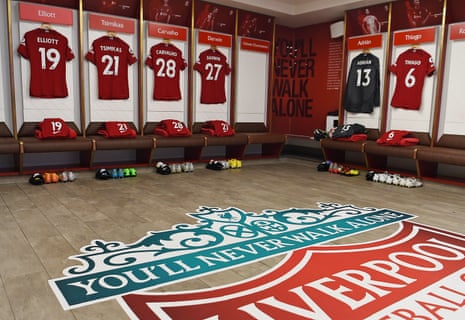 Bournemouth v Brentford line-ups
Bournemouth: Neto, Smith, Mepham, Senesi, Zemura, Cook, Lerma, Solanke, Billing, Tavernier, Moore.
Subs: Travers, Stephens, Christie, Marcondes, Stacey, Lowe, Dembele, Hill, Anthony.
Brentford: Raya, Ajer, Jansson, Mee, Henry, Baptiste, Janelt, Jensen, Mbeumo, Toney, Damsgaard.
Subs: Hickey, Dasilva, Wissa, Jorgensen, Ghoddos, Onyeka, Roerslev, Cox, Trevitt.
Referee: Thomas Bramall (Sheffield)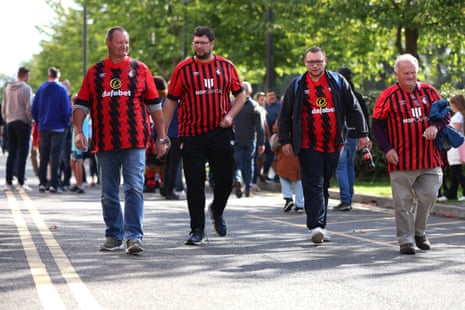 Crystal Palace v Chelsea line-ups
Crystal Palace: Guaita, Clyne, Ward, Guehi, Mitchell, Eze, Doucoure, Olise, Ayew, Edouard, Zaha.
Subs: Milivojevic, Tomkins, Mateta, Schlupp, Hughes, Johnstone, Ebiowei, Riedewald, Gordon.
Chelsea: Arrizabalaga, Fofana, Thiago Silva, Chilwell, James, Mount, Jorginho, Kovacic, Sterling, Aubameyang, Havertz.
Subs: Pulisic, Loftus-Cheek, Bettinelli, Chalobah, Broja, Ziyech, Gallagher, Koulibaly, Azpilicueta.
Referee: Chris Kavanagh (Lancashire)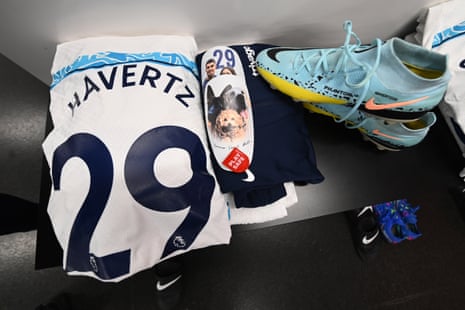 Southampton v Everton line-ups
Southampton: Bazunu, Walker-Peters, Kotchap, Caleta-Car, Larios, Ward-Prowse, Maitland-Niles, Mara, Aribo, Stuart Armstrong, Adams.
Subs: McCarthy, Adam Armstrong, Perraud, Djenepo, Salisu, Edozie, Elyounoussi, Diallo, Walcott.
Everton: Pickford, Coleman, Coady, Tarkowski, Mykolenko, Onana, Gueye, Iwobi, Gray, Maupay, McNeil.
Subs: Keane, Gordon, Begovic, Doucoure, Davies, Ruben Vinagre, Rondon, Garner, John.
Referee: Andre Marriner (West Midlands)
Fulham v Newcastle United line-ups
Fulham: Leno, Mbabu, Adarabioyo, Ream, Kurzawa, Reed, Chalobah, James, Andreas Pereira, Reid, Mitrovic.
Subs: Rodak, Duffy, Kebano, Cairney, Onomah, Vinicius, Diop, Harris, Parkes.
Newcastle: Pope, Trippier, Schar, Botman, Burn, Longstaff, Bruno Guimaraes, Willock, Almiron, Wilson, Murphy.
Subs: Dummett, Lascelles, Joelinton, Lewis, Targett, Karius, Wood, Fraser, Anderson.
Referee: Darren England (South Yorkshire)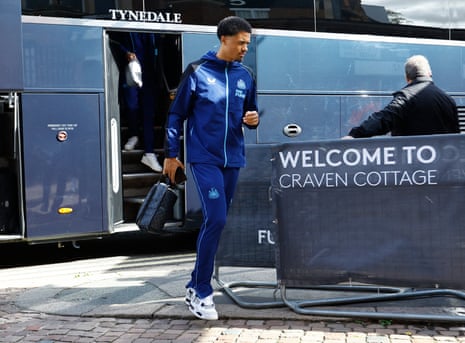 GOAL! Arsenal 3-1 Tottenham Hotspur (Xhaka 67)
Premier League: Granit Xhaka has fired Arsenal right into a completely deserved 3-1 lead over 10-man Tottenham Hotspur.
A sending-off within the North London Derby …
Premier League: There's been a pink card on the Emirates, however for who Scott Murray?
GOAL! Arsenal 2-1 Tottenham (Jesus 49)
Premier League: Gabriel Jesus has capitalised on a Hugo Lloris error to place Arsenal again in entrance early in the second one half of. Follow the motion with Scott Murray …
West Ham v Wolves: "West Ham sit 18th after taking four points from their first seven games of this season and are flirting with danger," writes Jacob Steinberg. "The goals have dried up, a sturdy defence has become leaky, and although the notion that Moyes could be under threat may seem absurd he will be on shaky ground if results remain disappointing up to the World Cup."
League One fixtures
Accrington Stanley v Morecambe

Bolton Wanderers v Lincoln City

Buyrton Albion v Forest Green

Cambridge United v Derby County

Charlton Athletic v Oxford United

Cheltenham Town v Shrewsbury Town

Exeter City v Bristol Rovers

Fleetwood Town v Barnsley

Ipswich Town v Portsmouth

MK Dons v Peterborough United

Port Vale v Sheffield Wednesday

Wycombe Wanderers v Plymoth Argyle
League Two fixtures
Harrogate v Bradford City

AFC Wimbledon v Colchester United

Carlisle United v Crewe Alexandra

Crawley Town v Stevenage

Gillingham v Sutton United

Leyton Orient v Newport County

Rochdale v Doncaster Rovers

Salford City v Grimsby Town

Stockport County v Walsall

Swindon Town v Northampton Town

Tranmere Rovers v Barrow
Championship fixtures
Blackburn Rovers v Millwall

Blackpool v Norwich City

Bristol City v QPR

Cardiff City v Burnley

Coventry City v Middlesbrough

Reading v Huddersfield Town

Rotherham United v Wigan Athletic

Sheffield United v Birmingham City

Sunderland v Preston

West Brom v Swansea City
Today's Premier League fixtures
Arsenal 1-1 Tottenham Hotspur (half-time)

Bournemouth v Brighton

Crystal Palace v Chelsea

Fulham v Newcastle United

Liverpool v Brighton

Southampton v Everton

West Ham v Wolves (5.30pm)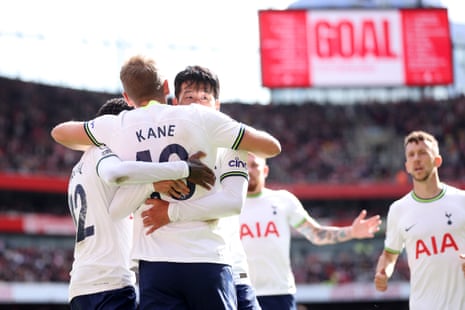 Premier League clockwatch
With the world ruin within the rear view reflect and the World Cup looming at the horizon, a jam-packed October time table starts with a captivating afternoon's motion. Arsenal and Tottenham Hotspur were given lawsuits underneath approach on the Emirates within the first North Lond derby of the season, the place the perimeters are stage at one objective apiece at half-time after a Harry Kane penalty cancelled out Thomas Partey's opener.
Later on, Roberto De Zerbi faces one of the vital stiffest most sensible flight exams possible when he makes an attempt to mastermind victory over Liverpool at Anfield in his first fit in command of Brighton. Meanwhile in London, Fulham will hope to proceed their excellent begin to the season in opposition to a Newcastle aspect on the lookout for their first win because the opening day of the season, whilst Graham Potter takes fee of his Chelsea for the primary time within the Premier League at Crystal Palace.
On the south coast, Bournemouth host Brentford within the first ever most sensible flight fit between the 2 aspect, whilst Southampton entertain Everton at St Mary's in as of late's different 3 o'clock kick-off. Later this afternoon, West Ham will try to jump-start their season once they tackle Wolves on the London Stadium. We'll carry you line-ups, information of all of the targets as they pass in and stay a roving eye on lawsuits within the EFL.